[two_third]
In 2012 Patrick Kane carried the Olympic flame into Trafalgar Square as an Olympic Torchbearer. On its own this feat is already noteworthy but Patrick, who lost his left hand and lower right leg at nine months old, carried the torch with a bionic hand. Crazier yet, Patrick's robotic hand can mimic biological movements such as grasping objects with increasing force and rotating the wrist.
In the world of prosthetics, bionic limbs have been ground breaking due to the fact that amputees could be given a limb which functions very closely to their biological counterpart.Since Touch Bionics launched their first bionic hand in 2007, it appeared the sci-fi stories of cyborg humans were becoming a reality however, there was a catch: you were going to need money, and a lot of it.
Today, if an amputee wants a robotic prosthetic like the ilimb by Touch Bionics, they will have to pay between £30,000 and £80,000. Other robotic prosthetics such as the Michelangelo hand by Ottobock or the BeBionic arm by RSL Steeper will set them back around £40,000.  David Hills, managing director of Dorset Orthopaedics, a rehabilitation centre which fits patients with robotic limbs, said 'It seems to be that the more technologically advanced a prosthetic component becomes, the more expensive it is to purchase because of high costs of research and development versus low volume sales.'
Although current robotic limbs can be hugely beneficial to amputees the large cost is a major deterrent: forcing patients seek help from the NHS who will typically provide them with a standard prosthetic such as a hook or a silicone hand for upper limb amputees. As for lower limb amputations the NHS offer a cheaper yet functional alternative to devices like the Genium microprocessor knee, which allows patients to mimic biological walking. The NHS alternative uses non-robotic artificial joints which replicate knee movements however; it can be difficult for patients to walk without an aid like a crutch or a walking stick where the robotic legs allow patients to walk without aid.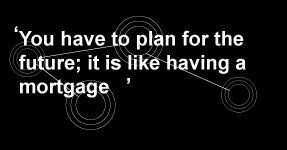 On top of the initial price cost, a patient would have to pay other fees such as maintenance and further customisation, a factor that is quite overlooked over according to Dave White, managing director of the Limbless Association: a charity which provides help and information for amputees. Dave said, 'You have to take into account service costs, repair costs it is like any other expensive product you might buy, these things are under warranty. Once the warranty runs out, you have to afford to get the device repaired or replaced."
At the end of 2013 Bristol-based robotisist Joel Gibbard announced his Open Hand Project, a project that will allow amputees to receive a robotic hand for a fraction of the price, in contrast to one from higher-end companies. Using crowd sourcing campaigns like indiegogo Joel was able to secure funding to research and make the Dextrus hand. The Dextrus mimics the fundamental movements of a human hand such as grasping objects and lifting them, similar to other bionic hands on the market. What makes the Dextrus so unique is that it is manufactured using 3D printing technology.  The Dextrus hand also requires little customisation unlike the higher-end bionic arms. The Dextrus fits on the end of a patients existing arm prosthetic that would be supplied to the patient. The best part of this is the cost; Joel claims that he will be able to sell his Dextrus hand for £1000.
Joel has always been a keen robotic enthusiast and is producing the Dextrus single-handedly.Joel said, 'One day I was thinking about what to make next and the thought occurred to me that if I were to lose my hand, I wouldn't be able to make anything, so it makes most sense to make a hand first, which I can then have just in case. "It sounds ridiculous, but that was enough motivation for me to make it. After posting the project on youtube I received comments from people asking to have the designs to make their own, which wasn't really possible since it was such a one-off prototype, but I thought it was a good idea, why not make an open-source hand? After that I looked more into prostheses and discovered that this is really necessary, and people want it"
3D printing is proving revolutionary for the manufacturing industry boasting extremely low production costs and high output rates due to the quick printing time. Steve Roberts from Fripps Design and Research works on developing 3D prosthetics such as replacement ears and eyes for patients. He said 'The actual cost of 3D printing an object is ultimately cheaper than the alternative because you are using a computer to craft an object rather than a person.'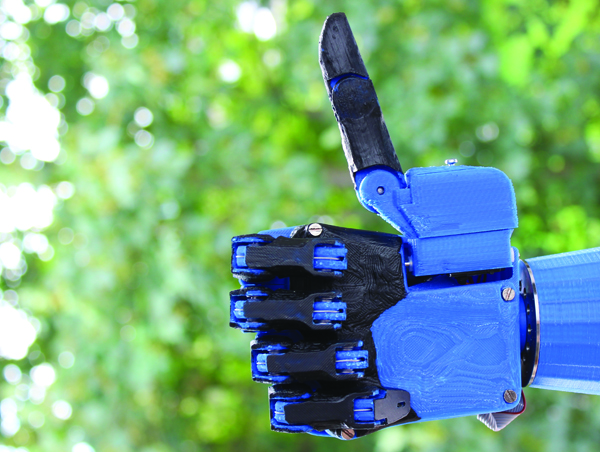 Although 3D printing is exciting in terms of crafting precise and cheap prosthetics, the technology is still in its infancy and comes with some drawbacks. Steve said 'The 3D printing machines are good. However, they can be temperamental because not many people have them; the companies that manufacture the machines do not get enough feedback to iron out any faults that we as buyers might find. We actually spend a lot of our time and effort maintaining the 3D printers, making sure that they are ok to run when we need them to.'
Steve believes that we could see more examples of 3D printing for medical application, but it is all down to people like NHS commissioners. He said, 'Ultimately, the technology can be developed for medical application. But we have to understand how hospitals work; everything is driven by the commissioners. Everything in the hospitals is answerable to the commissioner; he or she decides what is best for their patient. Most commissioners are of an older generation, like me; most of them come from a generation where they do not fully understand the technology.
It has become apparent that in order to embrace this new technology an open mind-set may have to be adopted: one that is willing to take a chance on new technology in order to move forward in the field. Steve said 'There is a generation educational difference. The mass adoption of this technology will come from the people who are now in their 20's and 30's: people who grew up and trained first-hand using these new techniques. When they become more prominent, we'll see plenty more of this tech.' For more information on this subject, click on some of the project links above and follow @bionicfuture on twitter. [/two_third] [one_third_last]




Tweets by @bionicfuture
[/one_third_last]