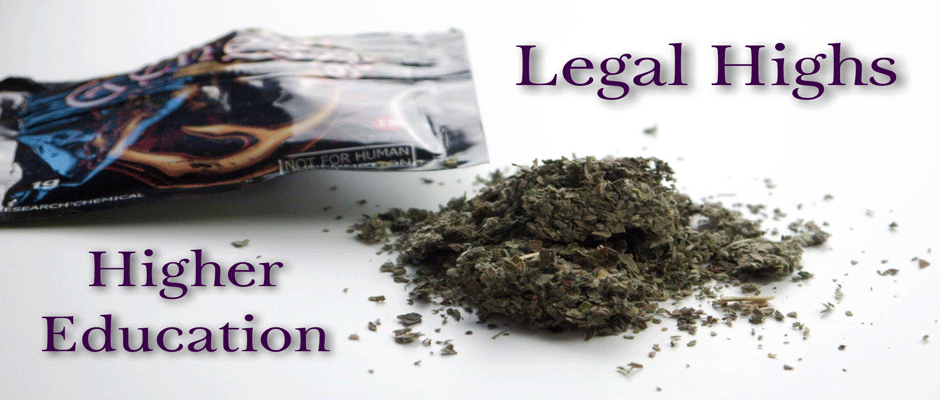 [one_fifth]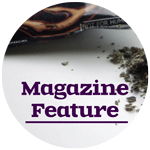 [/one_fifth]
[one_fifth]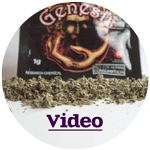 [/one_fifth]
[one_fifth]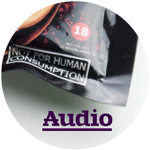 [/one_fifth]
[one_fifth]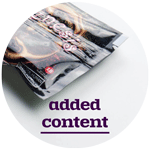 [/one_fifth]
[one_fifth_last]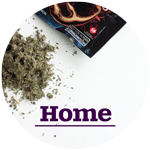 [/one_fifth_last]
Legal Highs FAQ- This FAQ aims to answer any questions you may have about legal highs and further your knowledge. Please watch, listen and read other Legal Highs: Higher Education media for further information and stories.
What are legal highs?
As Jeremy Sare from The Angelus Foundation described them, legal highs are "substances which mimic the effects of illegal drugs which would mostly be cannabis, cocaine, ecstasy and psychedelic hallucinogens, but are not captured by the law and are able to be sold in head shops and online legally. There are a number of different types of new psychoactive substances, including synthetic cannabinoids, hallucinogens and anaesthetics
How are they allowed to be sold online and in head shops?
By changing the chemical structure of substances manufacturers can ensure that they fall beyond current drug and medicine legislation. These substances are then sold as plant food, potpourri and incenses. They are also labelled as 'not for human consumption' and 'research chemicals'.
Are they safe?
No. The name legal highs is very misleading and whereas many may believe legal means safe, a lack of research into effects and strengths means that new psychoactive substances are dangerous and unpredictable. Drug Minister and MP Norman Baker recently said that legal highs can be more dangerous than class A drugs and that legal highs are becoming more of a problem in the UK than hard drugs.
Why are they so dangerous?
Steven Mervish, founder of Drugsline, said 'the problem is no one knows anything about legal highs. By changing the chemical structure of substances manufacturers can introduce new legal highs for sale very quickly. Whereas illegal drugs such as cocaine and ecstasy have been through rigorous testing so their affects and strengths are known, very little is known about legal highs and if one is banned another is quickly manufactured to replace it. Legal highs can often be stronger and the effects last longer than illegal drugs, and because they are untested they can be more difficult to treat and react to.
How did they become popular?
Karenza Moore has been studying emerging drug trends; meanings, motivations and consequences of illicit drug use and the relationship between legal and illegal drug use for 15 years. she said that legal highs emerged as a result of the purity of illegal drugs. As the purity of illegal drugs decreased, people began experimenting and buying legal highs, which were a lot purer, cheaper and easier to get hold of. She believes that legal highs will not take over illegal drugs in terms of popularity, but agrees they are a growing problem that need to be addressed.
Why are they not illegal?
By changing the chemical formula, manufacturers ensure that new psychoactive substances fall beyond current drug legislation and are 'legal'. But many legal highs actually contain illegal substances, but do not have an ingredients list and are not thoroughly tested.
This means that is you are caught with legal highs that contain illegal substances, you are in possession of illegal substances.
Are they addictive?
As previously stated, many legal highs can contain illegal substances and new psychoactive substances can be addictive. A number of treatment centres now offer help and advice for people addicted to new psychoactive substances.
What are the government doing about legal highs?
Drug Minister and MP Norman Baker recently set up a review of legal highs, which will review the laws relating to new psychoactive substances and the findings will be presented in spring 2014.
The UK also recently opposed and opted out of a European Union attempt to regulate legal highs. Home Office Minister Norman Baker stated "We are looking at a range of options including legislative ones to enable us to deal with the dangers many of these substances present even more speedily and effectively".
In August 2011 the UK government introduced new legislative powers which allow a temporary ban on potentially harmful substances.
What are the police doing about legal highs?
Police are still taking a lenient approach to legal highs, saying they will continue to focus their energy on serious criminality. Those caught with legal highs may still have the substances taken off them and police are currently looking at how best to tackle the growing problem of legal highs.
Karenza Moore believes that despite their legal status, police and security at festivals will not tolerate legal highs.
Where can I find more information on legal highs?
Please use the navigation buttons above and below to navigate through the different media of Legal Highs: Higher Education which will provide information, first hand experience and professional opinions and information.
Below are a number of charities and organisations that provide information and advice about legal highs.
The Angelus Foundation
Why Not Find Out
Talk To Frank
Know The Score
NHS
The Law on Legal Highs