[two_third]
WARNING: Content contains some material that might be considered offensive
A short documentary looking in to the lives of two former 'private-schoolers' actively working to tackle the negative "posh" stigma they face on a daily basis.
Natasha and Max highlight some of the least sensitively publicised assumptions that they have experienced at the hands of other young people, largely due to their the way they speak or the education they have had.
The film aims to challenge the authenticity of the label and urge viewers to reconsider the definition of "posh" in a class-obsessed Britain.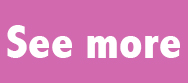 of Natashas reaction to some of the newspaper headlines by pressing play on the video below.
Oh Gosh You're Posh: The headlines from Emily Simons-Denville on Vimeo.
[/two_third] [one_third_last]
Find out more about the Oh Gosh! You're Posh! by clicking on our

[/one_third_last]