[clear] The UK is home to
80,000 seriously depressed
young people, which equates to one and a half per cent of
11-16 year-olds
.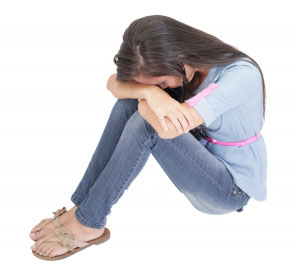 BUZZ discusses the effect of living in today's society on many young people suffering from depression.
Whilst the NHS website states that there has been no sudden worsening in the number of young people with depression, mental health charities have produced research that says otherwise. Recent reports making the news headlines scream two things: depression in young people is on the rise and there is not enough support.
The Prince's Trust Macquarie Youth Index found that one in nine agreed with the statement that they had "nothing to live for" whilst Young Minds reports that the number of 15-16 year olds with depression doubled between the since the 1980s. The charity also found an 'alarming increase' in the number of people admitted to hospital because of self-harm.
The 'Alone With My Thoughts' report conducted in 2013 by Mindfull, an online service for 11-17 year olds, found that over half of young people who showed signs of depression felt let down by their experiences of mental health support.
So there could be a connection between the lack of support and the growing number of young people with depression. But what is it about today's society, which may cause a young person to experience depression?
The Social Media Debate
The explosion of social media platforms over the past decade has sparked a discussion regarding its positive and negative effects on young people. A body of research indicates that using social media can lead to depression in one of two ways. Firstly, being constantly alert for social media updates, messages, images and notifications can cause anxiety and a constant release of the stress hormone Cortisol. The second way, which young people are likely to identify with, is the stress that can be produced from portraying the perfect version of yourself through social media in order to fit in with the other 'perfect' personas on your network.
Andrew Halls is the headmaster of King's College School, Wimbledon and has seen a growing rate of this kind of anxiety. He describes the pre-occupation with physical appearance as a phenomenon that has worsened over his teaching career, and one that has only been exacerbated through social media.
"I think that endless sense of being a performer in a broad narrative which involves all of your mates, everyone you know and everyone on Facebook can be crippling for some of them."
Whilst social media is under scrutiny for producing feelings of isolation and inferiority, some say it can also be a tool for creating online communities and providing support, which do exactly the opposite.
Katherine Cormack created the NHS 'Well Happy App', a support and advice app for mental health problems, and knows first-hand what it is like to be let down by NHS support services. She says that social media saved her life.
"I maintain to this day that I never would have sought help offline if I hadn't been encouraged online. In my experience it's been a double-edged sword because there is so much support online from places like Mindfull and Young Minds but there are also some really dodgy sites out there as well."
School
We are reminded every day that there are fewer and fewer jobs in Britain, which means that the pressure to achieve a place at university and be in with the best shot for having a desirable career is stronger than ever. For young people in high achieving schools, the pressure to get into Oxbridge can become stressful for some.
Headmaster Andrew Halls says that the ambitious atmosphere of a school like King's can be a problem for a small minority.
"It's a tight rope; on the one hand we're trying to get a common purpose which is to do as well as you can and look back on your school years feeling fulfilled. And we're also looking out for people for whom that very programme is actually destabilising."
Situated fewer than ten miles from King's College School is Polly Bagnall, a BAAT accredited Art Therapist who sees young clients at her home in West Dulwich who experience anxiety and depression from academic pressure.
"In this area of London there are a lot of very pressurised secondary schools and you'll see children coming through where the culture in their family has always been about achievement and attainment. In therapy terms, what you see is missing there is just being able to be, being able to play, being able to find yourself. So the therapy session can be that time where you'll challenge that bit of them that feels the pressure to get on and do 'X' 'Y' and 'Z' and be a certain type of person."
Aside from academic stress, Andrew Halls sees far more pupils needing psychological help for problems like eating disorders.
"All the top London day schools and all the top boarding schools will be familiar with a pupil who is going in and out of The Priory for the best reasons. That's not part of some sort of strange celeb vanity but because they can't cope; it may be eating disorders, it may be pre-occupation with success. More typically though I'd say it's to do with eating and social dynamic more than anything else."
Increasing Poverty
One in six children in the UK is living in relative poverty, a figure which has increased by 300,000 since 2010. Research by End Child Poverty shows that children from the lowest income households are approximately three times more likely to get a mental illness compared with those from the highest income families. Not only is child poverty on the rise, it is also directly linked with mental health problems.
Francis Burrows, Director of Communications at Mindfull says that the online support service recognises that some young people are suffering from depression because of their economic circumstances.
"Socio-economic circumstances are also regular drivers for mental health problems, and there is a significant body of research that indicates this. We are actively promoting our services to young people from disadvantaged backgrounds and those who are less likely to access statutory services to reach those with the greatest need."
Katherine Cormack's day – to – day job as Stakeholder Engagement Coordinator for NHS involves speaking with young people about their mental health and giving talks in schools. She believes that young depression is on the rise, and factors in today's society do have a part to play.
"I think more young people are struggling at the moment because they get such a rough ride of it. Young people are under tremendous strain at the moment and they don't have that much hope with all this talk of NEETs (not in education, employment or training) and their university fees going up. We need to do a lot more to support young people."
Do you think that school, social media and poverty are factors of depression in young people? We would love to hear your views on this feature, please comment below.
IMAGE SOURCE: David Castillo Dominici-freedigitalphotos.net
You may also like…
If you'd like to find out more about what it is like to live with depression, listen to Emily's audio Depression Diary here.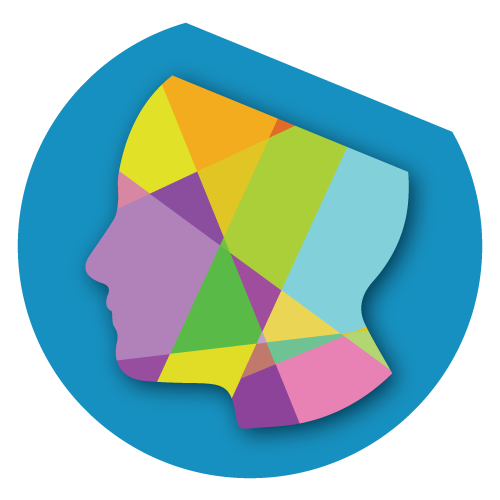 [clear] [clear] [clear] [clear] [clear] [clear] [clear]






[clear]
[highlight bgcolor="#151515″ txtcolor="#FFFFFF"] Related Links[/highlight]