Located in the Chilean capital of Santiago, Fútbol Calle is a social project that supports socially vulnerable people all over the country through the integration of methodical workshops and football.
The social program is a project of Accion Total. In 2006, the sports marketing company was approached by the Nuestra Casa Corporation, who help homeless people fully integrate back in to society.
Prior to their 2006 tournament in Cape Town, South Africa, the Homeless World Cup invited the foundation to gather a team that would represent Chile. It was at this point that Nuestra Casa asked Accion Total to help fund a team to go to Africa.
From that moment on, Fútbol Calle was born and Chile has had a team at every  Homeless World Cup  since 2006.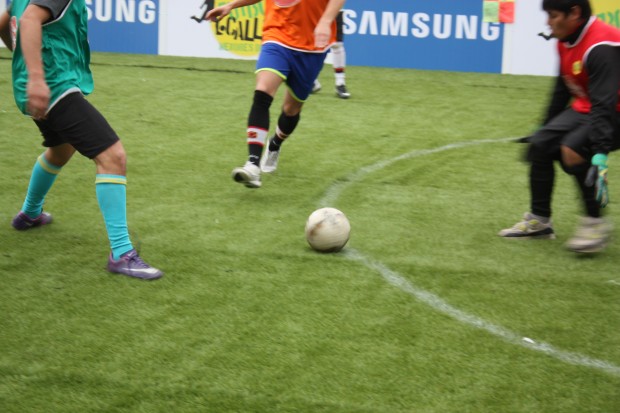 "The main lesson is values. Fútbol Calle teaches this through everyday methods such as responsibility, teamwork, punctuality, fellowships, values that hands over to sport," outlined the director of Fútbol Calle, Pablo Alcalde. "This is practiced in a Fútbol Calle workshop and passed into everyday life."
Socially vulnerable men and women have the opportunity to attend two workshops a week at their nearest Fútbol Calle program location.
The sessions last two hours long and one of the sessions is attended by a social worker. This is seen as an important part of a person's reinsertion into society.
Players have the opportunity to speak to the social worker in a one-to-one session whilst being in the surroundings of a comfortable environment.
A social worker attends every workshop that Fútbol Calle runs in Chile and they help with: studies; drug and alcohol problems; work; or even advice on getting a new identity card.
There are approximately 100 workshops in Chile run by the sports social project and due to the successful impact of them, the government is now helping to fund and develop the infrastructure of Fútbol Calle arenas.
Thanks to the government's involvement and funding from private businesses, the street football program has built 12 sports pitches and another 15 will be completed by March 2014.
Juan Erazo is the head coach for both the men's and women's national homeless sides. The qualified coach has managed Chile for all of their World Cup campaigns, including leading the men's team to Homeless World Cup glory at the 2012 tournament in Mexico.
"The truth is that sporting triumphs are very important for the country."
"We are a football nation, but things don't always go so well in the international tournaments," said the head coach. "If we bring more triumphs, there will be more people interested in the program, more workshops opening up, and more participants."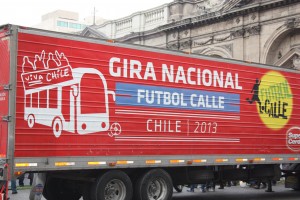 "We have both a sporting responsibility, but also a social responsibility. As the program grows, we have to keep the good results, which will grow the program further."
In a quest for sporting success, Fútbol Calle trialled a national tour in order to find the best players.
Each city hosted a tournament where all the individual workshops fielded teams and the winners of each competition battled against each other in the national tour grand finals.
During this time, coaches of the national homeless teams of Chile picked out the best players to represent their country at the 2013 Homeless World Cup in Poznan, Poland.
"The national tour's strategy was to be able to decentralise the Fútbol Calle project so that we were not only localised in Santiago, but rather give all the regions an opportunity," explained Pablo Alcalde. "It was a challenge for the project that it can be recognised widely."
"Here in Chile, people tend to think that social activities are for the low income or it's not that good, but the tour gave an image that Fútbol Calle is in fact an activity for people with social vulnerability and we are giving a quality service with good tools."
There is further supporting evidence to show Fútbol Calle's impact is growing rapidly and the objective of the national tour was achieved.
At the 2013 Homeless World Cup in Poland, Pablo Alcalde realised his ambition because Chile fielded a male and a female side that consisted of players from all of the major cities to collect a truly national feel.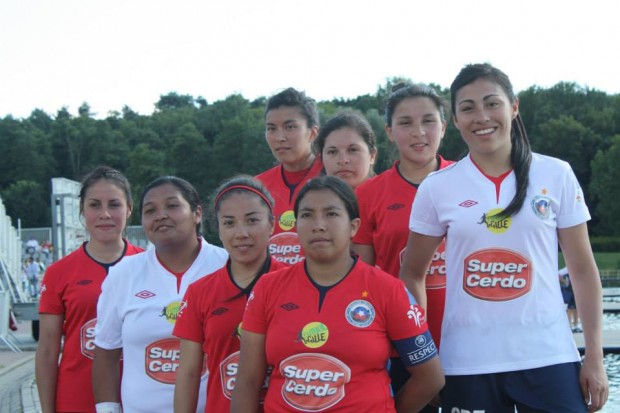 Juan Erazo said: "This year we wanted to have a team that represents all Chileans."
"It's better because it shows the country in general. It's a very long country and this shows that Fútbol Calle has reached from Arica to Punta Arenas – a huge challenge."
Chile's men finished fourth at the 2013 Homeless World Cup after losing to eventual winners Brazil in the semi final and then losing on penalties to Russia in the third place play-off.
The women's side went one step further, but were unable to beat Mexico in the final.
Despite not winning the trophies in Poland, Fútbol Calle has helped over 4,000 people turn their lives around.