With a strange tenticled beast from the deep washing up on british shores, what other demonic looking friends of Cthulu are out there?
1. The Goblin Shark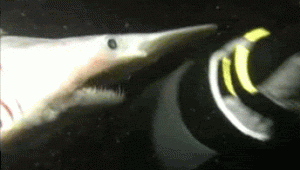 Aliens meets Jaws, this nightmarish fish attacks prey with horrifying specialised jaws that can snap forward to capture it. They are rare, but have been spotted off the coast of France.
2. The Sea Pig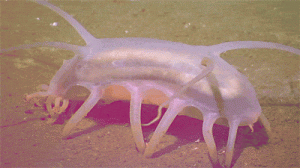 Who ever named this has apparently never seen a pig. Squishy, slimy and with the manditory tenticles of a creepy creature, the sea pig finds its home at some of the deepest parts of the ocean.
3. The Deep Sea Hatchetfish
Translucent, boney and with a face that will steal your soul, the Deep Sea Hatchet fish is one of the most unsettling things to see in the ocean. They prefer the dark depths, as you would expect of a fish that looks like Lovecrofts nightmare.
4. Promachoteuthis Sulcus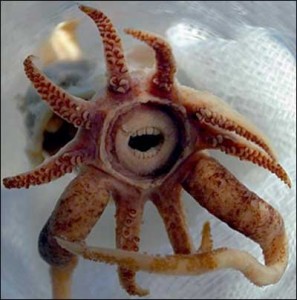 Captured at a depth of 2,000 meters, there is only one known example of this species. Teniticles are chilling on pretty much anything, but what makes this beasty so unsettling are its almost human looking teeth. Rare squid, or experiment gone wrong?
5. Tongue-Eating Louse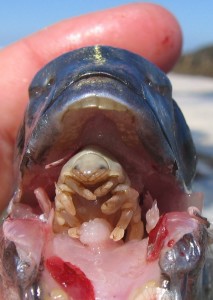 It's a louse that eats tongues. This sea dwelling spawn of satan enters fish through the gills, and then attaches itself to the fish's tongue. It then eats the tongue and then becomes a new tongue. Let that sit in your mind for a moment.
6. Bigfin Squid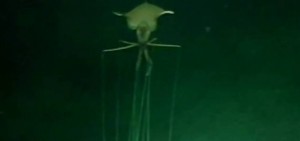 National Geographic assures me this is real, and I hate them for it. The Bigfin Squid is a mysterious and alien looking creature, and it has elbows. On its tenticles. No adult form of this thing has been found, so it remains as elusive as it is nightmarish.
7. Giant Isopod
Giant isopods exist just to make you squirm. Thats it. These things are woodlice on steroids they bought from Lucifer out the back of a haunted aqurium.