Kyle Lambert and Natasha Nicole create digital masterpieces on mediums that you would never think could start a trend. They gave me access to their digitised world and it's a spectacle, enough to inspire anyone.
[dropcap font="arial" fontsize="34″]T[/dropcap] here is no such thing as reaching your limit.  Considering that a simple finger can be a tool for digital artists is mesmerising.
Kyle Lambert
who is a fair expert in this field, has produced a large array of digital art that proves that there is simply no limit to what you can do with technology. "I think the internet has given all creative people a great platform to share their work. I think the iPad has given people who would normally not have access to arts materials or expensive computer applications a chance to share and create digital art."
The internet has become one of the greatest tools for budding artists out there who want people to see their work and what they can do. Natasha Nicole, shows her other passion and hobbies in her art.
[one_half]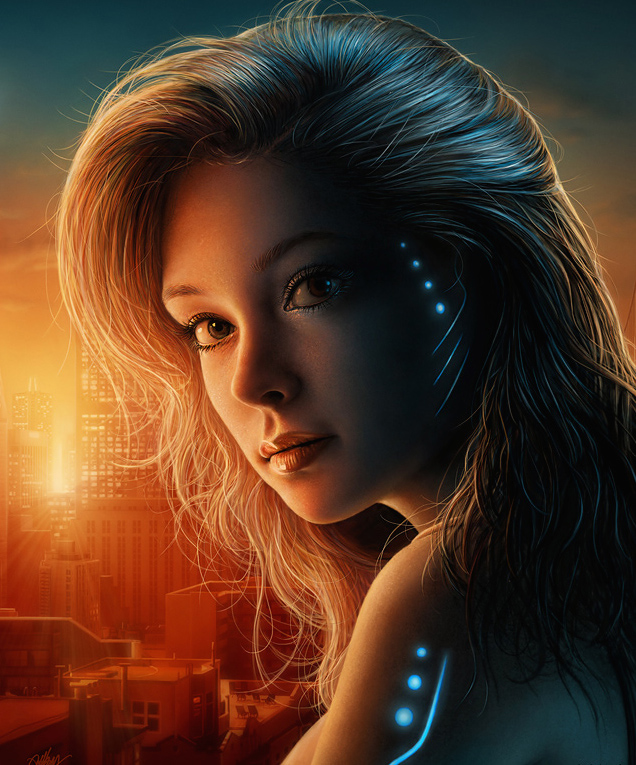 [/one_half] [one_half_last]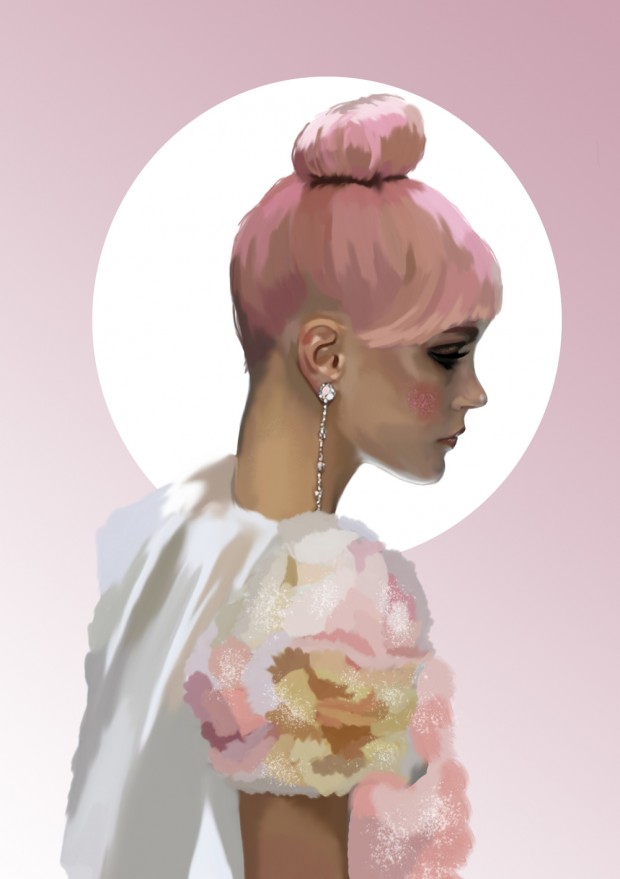 [/one_half_last]
She made herself stand out via Microsoft's social media campaign called "#ICreatedThis", which specialises in showcasing those who use technology creatively. Graduating in Wales with a BA (Hons) Fine Art degree, Nicole realised that illustration had always been a passion of hers when she could not pinpoint exactly what she wanted to do with her skills. "I was heavily against digital work for quite some time because I've been taught traditionally, but then I started to draw and use design programs to edit or add more colour to my work. I then gradually worked my up to working completely digitally. I wish I done it sooner because I think my work got much better when I turned digital, but I guess the journey is important also."
The creativity and problem solving side of things are what I enjoy. Taking a blank canvas and turning it into something people will enjoy.
Lambert's "Beware of Bots Project" was also one that earned him great recognition. " I really enjoyed working on it, because I spent a long time writing a story, designing characters and environments and then producing a bunch of artwork to go along it." His project surrounds a little boy called Louis who happens to come across a rusty robot while being unexpectedly lost in the woods.
"Before designing each element of the story, I planned a series of research trips to inspire my process. I also organised a couple of photo-shoots with a couple of my friends to help me enrich the personalities of my characters."
The flair and originality of this project really shows when you look at it on a big screen. Looking at in on the desktop screen really made the animation come to life as if the whole thing was a story unfolding right before you. The characters seemed real, and the emotion that Lambert managed to bring across especially on the facial expressions of the little boy Louis, was intriguing to look at. Another one of his long- term projects, titled "Toy Shining" was another that he was particularly proud of in how it got recognition from Lee Unkrich, who was the director of Toy Story 3.
With bold ideas, come interesting and sometimes unusual sources of inspiration, as demonstrated by Nicole's work. "I have always liked to draw pretty girls with an individual style or look. I started off doing a lot of portraiture because I like to concentrate on faces. I don't think I consciously decided to put fashion in to the mix; it is just that I'm a visual hoarder. I obsess over magazines and adverts that I find. I get excited when new collections are coming out, or that fashion week is coming up."
The range of applications and programs used by these artists' covers a wide spectrum and are similar in one way or another. Lambert prefers to use Adobe Ideas and Procreate when developing his ideas on his iPad. Nicole uses Microsoft's Surface Pro to draw on as she can carry it anywhere. With that she loves to use Sensu brushes; they almost look like real paintbrushes, replicating the same effect of painting on an actual canvas. "They are really good at eliminating the disconnect that you feel when you are not actually painting with a brush and real paints." 
Nicole cleverly dons herself as a visual magpie. "I want to always be surrounded by images and make images. I get great pleasure from just looking around me and taking everything in; I feel really grateful and I cannot imagine doing anything else."
[divide style="2″]
Get to know them a little better!
[one_half] [box font="arial" fontsize="12″ head="Kyle Lambert"]UK based digital artist, animator and illustrator.
Follow him on Twitter here: @kylelambert
Take a look at his website here: kylelambert.co.uk for new and upcoming updates! [/box] [/one_half]  [one_half_last] [box font="arial" fontsize="12″ head="Natasha Nicole"] Digital artist/ illustrator, who loves to create art based around beauty and fashion.
Follow her on Twitter here: @geeksdigme
Take a look at her website here: natashanicole.co.uk for more updates! [/box]  [/one_half_last] [divide style="3″]