"I'm Sikh and I can't eat halal", confess many.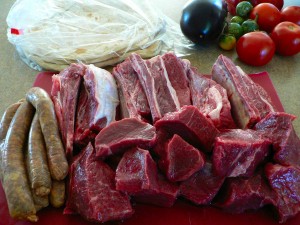 As the controversial Halal meat debate continues to be a hot topic on social media and in the news, it is important to hear the perspective of the Sikh community whose religion forbids the consumption of halal meat, something many people are unaware of.
'Subway' is planning to sell halal-only meat in 185 branches of their stores, including Bournemouth after strong demand from Muslim customers, but the reaction from the Sikh community is varied.
Some do not care, although many of them do and are eager for their voice to be heard.
There are many Sikh people who prefer not to partake in their faith as strictly as others, however those who do must not eat halal or kosher meat.
In fact, the religion's code of conduct says Sikhs are strictly prohibited from eating meat killed in a ritualistic manner.
In their holy book it says: "you eat the meat of the goat killed the Muslim way but talk of piety," implying that you cannot be a practicing Sikh if you eat halal meat.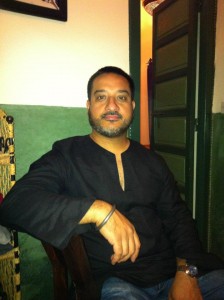 Kuldip Singh Lall of Obiter Legal Solicitors from Birmingham has an interesting perspective.
He said: "Every faith must be allowed to practice their beliefs but this must not be at the detriment of other faiths. If subway wants to sell halal-only meat, that is their decision, if you don't agree, don't eat there? "
A recent article by the Daily Mail states that: "big brand shops and restaurants sell ritually slaughtered meat – but don't label it."
Mr Lall continues, "I do think food labeling should be clearer. A moderate Sikh would not like to unknowingly consume halal meat no more than a Muslim would a pork product."
In fact, Sikhs are supposed to eat meat that has been killed quickly, without causing suffering to the animal.
A Sikh woman from Bournemouth who wanted to remain anonymous had a strong view: "It's strange that some Subway stores have actually banned ham and bacon. That's something I don't understand because people have a choice not to buy it so it won't affect them if stores are selling it. Sikh people aren't supposed to eat beef, but it would never be banned from a shop and I wouldn't want it to be."
Sikhs remain a minority population in the UK, particularly in Bournemouth where there is no Gurdwara, their place of worship; the nearest one is in Southampton.
According to the 2011 England census there were around 420,196 Sikhs living in England alone; that is around 0.8% of the total population.
Their opinion is one to take into consideration when following the halal debate, but has not been properly covered by news organisations.
Jaswinder Kaur, the President of the Sikh Society at Southampton Solent University said: "I think the lack of knowledge about Sikhism is one of the reasons for the lack of media coverage on this issue because it is a minority religion here in the UK, people don't know what we stand for."
She continues, "We do not agree with the method of halal as the animal is being unnecessarily tortured. I believe many Sikhs are not happy with Subway's decision and many would feel like they don't have a choice anymore."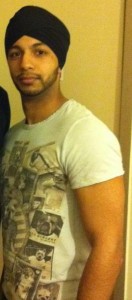 Lastly, Rohan Singh Kalsi, 23, a Sikh from Coventry was a regular Subway goer: "If it's in a commercial location where there is a large Muslim population it makes sense to sell halal-only food. However, by doing that Subway are isolating other religious communities or other people who don't want to eat halal meat. I won't be eating there now as a Sikh. Everyone should be given the choice and stores should have a halal and non-halal option like supermarkets do."
However, many restaurants around Bournemouth selling halal-only meat, such as Lebanese or Persian cuisine do receive some Sikh customers.
Ashwin Chahal, a Sikh student at Bournemouth University said: "Lebanese food is one of my favourite takeaways. It doesn't put me off eating there just because the meat is halal. If I like the food, it doesn't really affect me. I eat at Lebanese restaurants already assuming they're halal. It's not like I'm unknowingly consuming it."
The opinion of Sikh people widely varies depending on how seriously they practice their faith, however media coverage reflecting the point of view of the Sikh community seems to be scarce.
The highly controversial halal debate will undoubtedly continue but it is true that all religions should be able to freely practice their faith. It's a situation where nobody will win.
Read the Halal V Factory farm debate here