[one_half][dropcap font="times" fontsize="16″]
Jordan Bunker investigates where the style of a British man comes from and the task brands have of coming up with the goods. Quality British goods.
[/dropcap][clear] [divide] [dropcap font="times" fontsize="20″]
F
[/dropcap]ashion is something Britain does well and it is only getting better. With the menswear fashion industry contributing £10.4bn to the economy (
Oxford Economics 2014
), the figure is testament to its popularity. Renowned for having the best fashion colleges in the world, the country's industry has the highest of standards to maintain.[clear] [dropcap font="times" fontsize="30″]
"Our illustrious heritage is accompanied by craftsmanship, innovation, plus a canny eye on the modern that ensures our designers remain at the forefront of fashion."
[/dropcap][dropcap font="times" fontsize="14″]
– Boris Johnson, London Mayor (www.londoncollections.co.uk)
[/dropcap][clear][clear]
Boris Johnson is by no means David Gandy, but he is correct in saying that British fashion is the pinnacle and it will soon take centre stage once more. The 15th June sees the start of London Collections: Men Spring Summer 15. Every label wants to be seen in Britain, whether it's British or not.
From the raincoat to the bowler hat and the sharp-suited gent to the peacock dandy, Britain leads the way in introducing the latest fashion trends. "Classic British fashion often goes back to the roots of Savile row, but aside from this, we're good at layering with shirts, knitwear and quality coats." Craig Landale, Menswear Style's Editor-in-chief believes the weather's unpredictability has turned a Briton's style into his strength.
[dropcap font="times" fontsize="30″]
"It is one of the most trend led, diverse and interested places for fashion. There are young designers bursting out every year and it's very impressive. The world is watching."
[/dropcap][clear]
"It's booming right now. Men are open to discussing style and grooming more than ever before."
FashionBeans Editor Luke Todd agrees. "It has become more experimental. Some men still like to wear traditional suits, but they will inject personality through their tie, pocket square or shoes." After talking to Todd it became apparent that it's not necessarily a case of modernising radically, but tweaking existing looks to give them a modern edge.
Although in recent years the country's fashion has already seen so much success, Todd feels that "we're only just seeing the very early stages of the boom," but does not want the industry to forget what makes British style so British. "The three-piece suit came from these shores — as did many other popular elements of style. Fashion changes and moves around, but we should never lose pride in what we achieved early on."
Not only can Britain celebrate a number of world famous designers, as well as play host to the trendiest of gents, it arguably boasts the best brands. Cobbs Lane is home to Dr. Martens, one of the most famous companies in England. Thriving through the 60s and 70s, and facing a difficulty in 2003, they now seem to be working towards the future. "The company is progressing. I do think it's becoming bigger. A lot bigger," says Asha Tamia Harper, apprentice at Dr. Martens. Created in 1960, it's one of the few brands where that feeling of 'British-ness' hits as the smell of leather fills you up. In recent years the brand has introduced a number of different styles and they are now taking the next step by introducing clothing.
Now, more than ever it seems, British brands now have to offer more, and at the same time deliver them with the same levels of class. "When people look to buy in the United Kingdom it is vital that the quality is top notch" and this means that their shoes go through stage-after-stage (of intensive quality control). Imperfection isn't a word in the Dr. Martens handbook. Naturally it is an expected element of British fashion.
One brand that certainly hasn't forgotten its British roots is Ben Sherman. When the company designs new items, Ben Sherman Menswear designer Charlotte Cameron says you have to "respect" whilst "move forward" each season. "We need to consider carefully whether any new fit or style that's in trend is relevant to us and does it work with our brand image?" In a sense, Ben Sherman is much like a British person's style, it's individual.
[dropcap font="times" fontsize="30″]
"Classic, smart and practical silhouettes but with a fun element. Small tweaks that make it individual and a bit quirky."
[/dropcap][clear][clear]
Cameron describes British style as "classic with a twist", and believes that it accurately sums the nation up. "Classic, smart and practical silhouettes but with a fun element. Small tweaks that make it individual and a bit quirky." Fashion in Britain is also not elitist, with budgets not a factor in whether a man's style can be good, according to Cameron.
Men's fashion is only now starting to make a real impact. Individuality and adaptability has made the country the best there is for style. The task of making sure Britain remains at the forefront relies on maintaining the foundations of high quality and introducing something new. 15th June. The nation expects.[clear][/one_half] [one_half_last]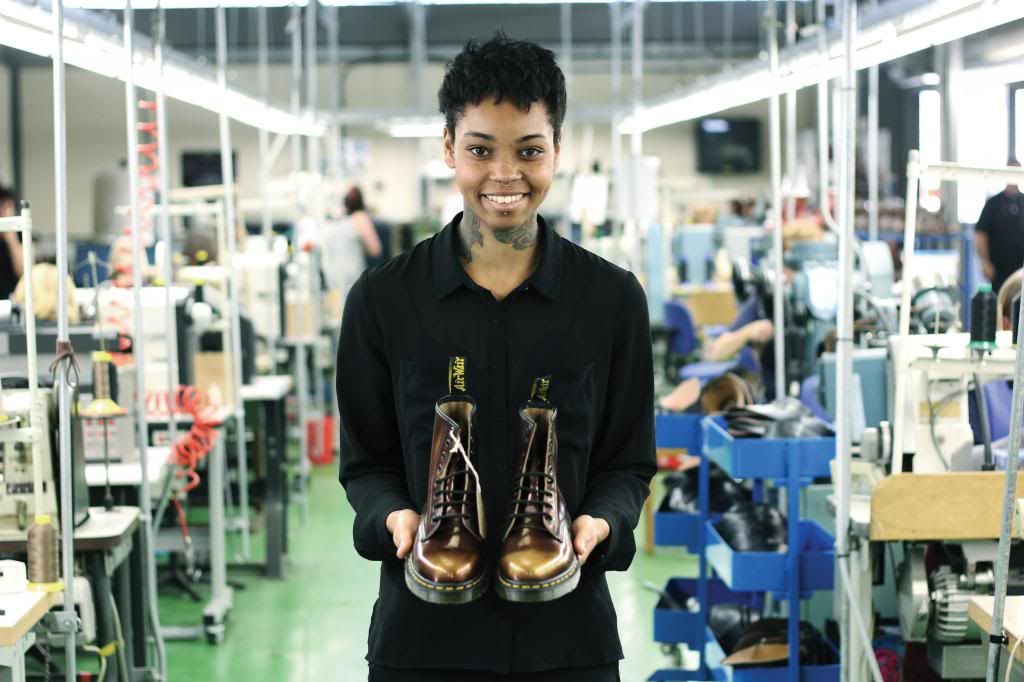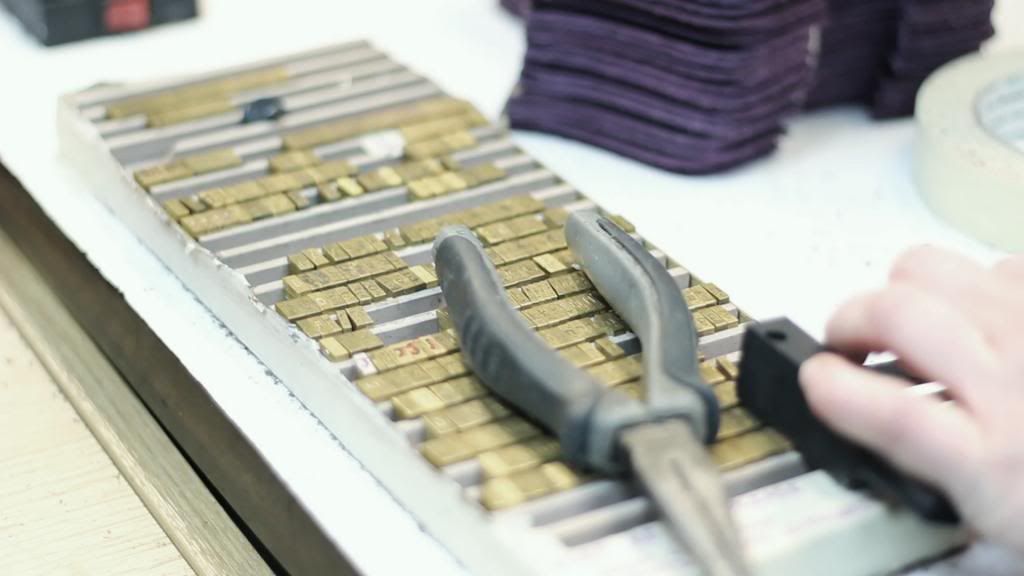 [dropcap font="times" fontsize="30″]The three piece suit, the dandy, the wellington boot, the bowler hat, the brogue and the burberry trench coat. All British engineered.[/dropcap][clear][clear]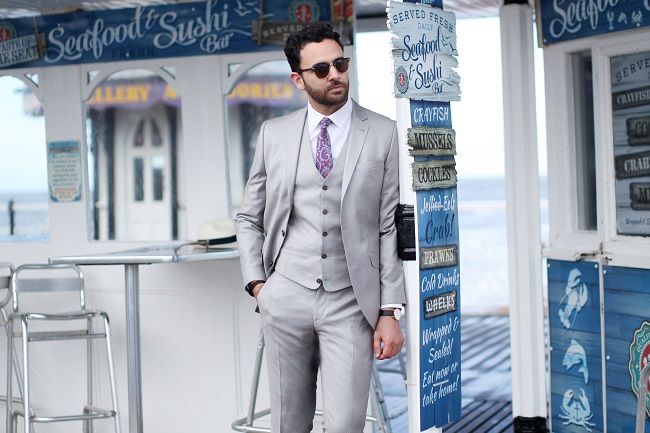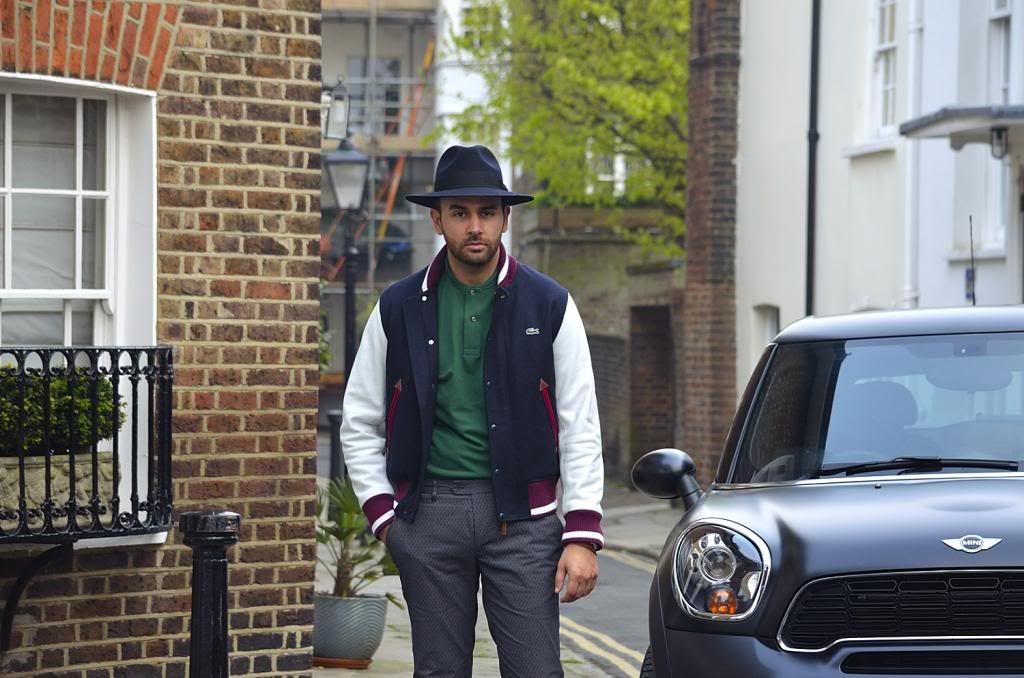 [/one_half_last]