Smart drugs have been the stuff of science fiction for years, with films like "Limitless" dreaming of a magic pill that can turn you into the person you always dreamt of being.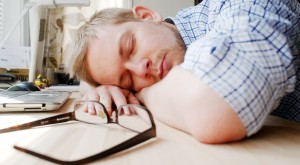 In reality, smart drugs are closer to caffeine than outright fantasy found in films.
Militaries and law enforcement agencies globally have been using stimulants and anti-anxiety pills for pilots and snipers to enhance their performance.
Students in the United States have been using drugs like Adderall to study longer and stay ahead.
Here in Britain, drugs like Modafinil are rising in popularity, sold illegally to students who are feeling the stress of university.
The Advisory Council on the Misuse of Drugs is set to carry out a review of their use.
There are some key differences between these drugs, Modafinil described as having a uniquely "clean" sense of stimulation.
The result is a natural sense of being awake and alert.
Other beneficial effects include increased motivation which can lead to increased productivity, slight mood elevation and an overall enhanced ability to focus on whatever project is at hand.
Adderall is a similar stimulant, though its side effects can include nervousness, restlessness, dizziness, headache, fear and anxiety.
More serious side effects include chest pain, seizure, hallucinations and motor tics.
Adderall can increase blood pressure and heart rate as well as cause palpitations of the heart.
The stimulant is considered habit forming and continuous use can produce dependence on the drug.
There is also the concern that Adderall may increase the likelihood of other types of substance abuse since it is a form of methamphetamine.
Both Adderall and Modafinil are prescription drugs used to treat narcolepsy and both have been shown to be helpful to those diagnosed with ADD/ADHD.
Doctors commonly prescribe the pills to adults and children with the disorder.
In the long term, abuse of Adderall can result in a stimulant psychosis that may present with a variety of symptoms (e.g., paranoia, hallucinations, delusions), and the long term safety and effectiveness of modafinil have not been determined.
Follow the link for more information about the recent increase in smart drug usage.