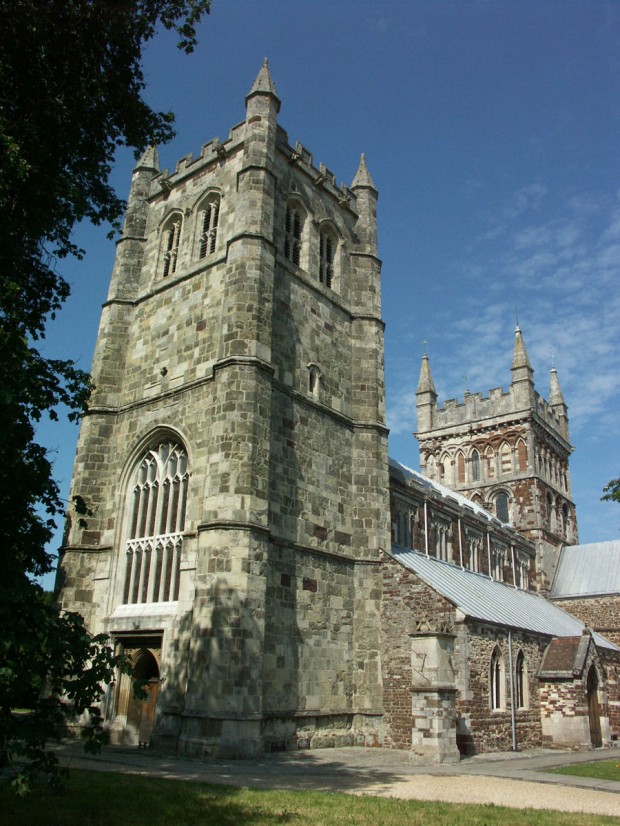 Wimborne Minster has rebranded its town's image to encourage more people to visit the town.
Three designs were originally put forward for the branding which included the two minster towers, the town's 'quarterjack' (who comes out when the bells strike each quarter-hour) and an organic, modern and geometric shape.
The images were put forward for a public consultation earlier this year and over 500 responses were received.
Imad Mirza, Business Improvement District (BID) director for marketing and advertising, said the images were chosen to "give Wimborne a new image but in  keeping with the spirit of the place".
The winning image was chosen 12 months after the project began, with the outline image of the minster towers winning 53% of the vote.
The image colours have been amended to fit with each dimension of the brand: 'Wimborne for Business', 'Wimborne for Shopping', 'Wimborne for Food and Drink' and 'Wimborne for Culture'.
Mr Mirza said they are "trying to produce something with the two towers which says Wimborne has heritage but has other elements to it too".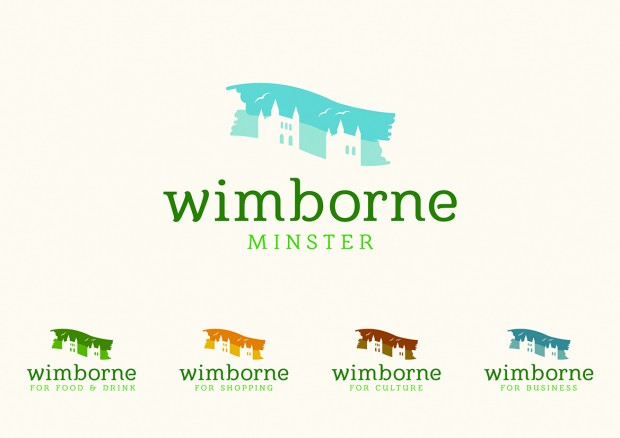 Mr Mirza hopes that the dimensions will go out to all businesses within the area  who can use the logo to create letter heads, business cards and put the images  above shop doors or on websites.
Mr Mirza thinks it will give "a stronger message to potential visitors.
"By the businesses reinforcing that within  their own customer base and sharing that across the town's broader appeal, we should be able to build on it."
He stressed that it is important for people, when they visit Dorset, to come and spend time and money in Wimborne. He thought it was essential for people to enjoy what had been made out of the town with "fantastic businesses, great places to eat and a good culture centre" all aimed at attracting more and more, year-on-year.
He added, "We are extremely pleased that so many people got involved in the project and gave feedback,  The designs were created by our in town specialist company Kolab.  We feel that this is a really strong brand to take Wimborne forward."
You can listen to the full interview with Imad Mirza below:
Boscombe
Meanwhile, other parts of Dorset have also been working continuously to regenerate and overhaul their image. Harry Seccombe, Vice Chairman of Boscombe Forum, said plans have been in place for the last few years to encourage people to think differently of the town with the likes of arts, crafts and markets.
He spoke exclusively to Buzz News to tell us why he got involved:
And what kind of things can we expect to see changing in Boscombe?
Westbourne
Westbourne is slowly transforming into a hub for shopping and fine dining. But what do local business owners think about this transformation?
Buzz spoke to Pierre from Southern Security Services to find out what he thinks.