Councillor Dr Rodney Cooper is encouraging Bournemouth residents to think about the impact on the town's business and economy when reviewing on sites, such as TripAdvisor.
The former Mayor had lunch with Chief Executive of the Council, Tony Williams, at the Bournemouth Pizza Company on St.Swithun's Road to highlight the digital customer feedback phenomenon.
The pizzeria was the highest recommended TripAdvisor 'restaurant' in Bournemouth for March 2014, but has since slipped behind the ice cream shop and café, Giggi Gelateria.
Councillor Cooper said: "A set of reviews, available globally online, can make or break a business.
"TripAdvisor is one of the key tools which visitors and residents use to find restaurants, cafés, and other services, and can play a vital role in whether people decide to visit Bournemouth in the first place."
The former Mayor, who was recently succeeded by Councillor Christopher Mayne after finishing his term in the position, believes more people need to post their positive thoughts on review sites.
He said: "Unfortunately, it is human nature that we are more motivated to complain than to recommend, so it is a vocal minority who get their voices heard."
How important is it to Bournemouth businesses?
Bournemouth Council's Chief Executive, Tony Williams, reiterates Councillor Cooper's point: "It's vital that residents understand that, where they get great service in a restaurant such as the Bournemouth Pizza Company, it's really important that they embrace customer feedback sites such as TripAdvisor, and give positive feedback and reviews.
"Bournemouth's businesses and economy are too important to be left to a vocal minority.
"I'd encourage everyone to prove that Bournemouth is truly a place for all four seasons."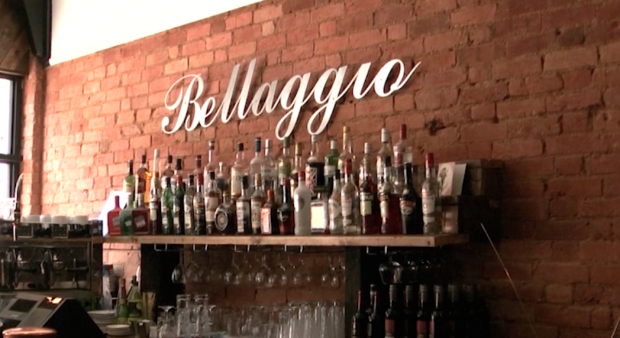 Winton restaurant, Bellaggio, is in the top 15 on the TripAdvisor recommendations, but used to be in the top 10.
The pizzeria's Head Chef said: "We believe that most of the customers read it [TripAdvisor] and they come in because they are reading the comments."
Hear more thoughts from Bellaggio's Head Chef in the video below: