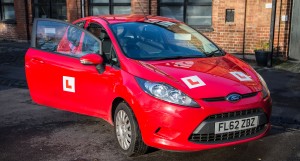 A Bournemouth driving instructor has told learner drivers not to worry after news surfaced of examiners leaving their posts at an alarming rate.
Official figures from the Department for Transport (DfT), given in response to a Parliamentary question, suggested that examiners have been leaving at a rate of approximately one per week since April.
The downward trend began when the Driver and Standards Agency merged with the Vehicle and Operator Service Agency to form the new Driving and Vehicle Standards Agency (DVSA).
Mary Creagh MP, Shadow Transport Secretary, has warned that this could cause problems for learner drivers and blamed government pay cuts.
However, Ron Bithrey, from Bournemouth Town Driving School, said that he had received "no feedback from examiners in Bournemouth" to suggest that there was a problem that could affect new learner drivers.
"I'm not aware of any problem; I think there are the same amount of examiners in Bournemouth.
"It may be the case for different areas, but not in Bournemouth."
The new figures also revealed that the DVSA is not meeting targets for waiting times, with many learner drivers waiting longer than the target of six weeks for their tests.
"I wouldn't worry at all," said Mr Bithrey.
"Although the waiting lists can be from 6-8 weeks, if any of my pupils are ready before that time, I can normally get them a cancellation.
"Cancellations come up on a regular basis for various reasons, so none of my pupils wait as long as that to be quite honest."
The news comes after the launch of Bournemouth Borough Council's Life Drive initiative for young motorists.
According to Life Drive, motorists aged 17-25 account for 26% of road accidents in Bournemouth, even though the estimated group of 8,900 only account for 12% of all drivers in the town.
Infographic by Katie Pathiaki
Are you a learner driver, or passed recently? Let us know how long you had to wait for your driving test in the comments section.