Dorset musicians are being encouraged to use their skills within the wider community, particularly helping those with people with learning disabilities. Adam Bennett investigates how playing music can improve the lives of those living in challenging circumstances. 
Dorset music educators are currently being offered 15 bursaries of £100 to subsidise training courses designed to develop skills and practice for educators working with young people in challenging circumstances.
Offered by SoundStorm Music as part of its Youth Music Inclusion Programme, the bursaries are being offered to volunteers, part time and full time music educators working in any musical setting or genre. The bursaries are intended to be used to fund travel, accommodation or course fees across the UK.
Dan Somogyi, team leader for SoundStorm Music, explained why the bursaries are being offered.
[box type="info"] "The bursaries are intended primarily for musicians to improve their music education with particular emphasis for those working with young people with learning difficulties. Here at SoundStorm music, we are keen to motivate musicians to use their skills to help the community." [/box]
According to a Public Health England report, over 4,000 Dorset residents were recognised as having a learning disability in 2013. Many of these regularly attend workshops at a local day care centre. It is here where they are able to take part in activities such as music classes, that raise self confidence, coordination and social development.
Primarily serving Bournemouth and Poole, SoundStorm's mission is to shake up the area's existing music education scene, offering a more inclusive and broad style of music education to all students.
Supporting the Bournemouth Modern Jazz Club, Boscombe Arts Festival and Dragon of the South Chinese Dance Troupe, in 2012 SoundStorm also won an award at the National Music Council Music Education Awards and a Will Michael Jazz Diploma of Merit.
Laura Cousins is a coordinator of the Bournemouth LifeMusic project, who organise training sessions for musicians of all abilities to learn to work in challenging circumstances.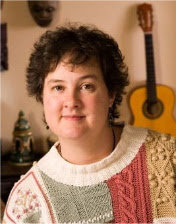 "I would certainly recommend for other musicians to work with people with learning disabilities." Explains Laura as she drinks from her tea and chatters passionately with the individuals before a workshop at Verwood's Day Care Centre. Alongside her work as a trainer at LifeMusic, Laura is also a Bournemouth community musician. It is obvious that she loves her job.
"I have been training musicians and playing music with people with learning disabilities for 4 years. It's so much fun! I just get so much out of it, it's extremely rewarding to see people reach their full potential. Music brings everyone together, everyone here is the same – everyone is musically equal. It appeals to my egalitarian side I think!"
Today, Laura is working with Clare Tarling, another community musician who specialises in encouraging adults with learning difficulties to take part in groups and find their own voice. They have come to the Verwood Day Care centre to try a new kind of music workshop.
"We have combined the LifeMusic method of sound participation and Clare's techniques as a communicator. This is our 12th session in Dorset and so far it's going rather well" says Laura.
Clare says, "We made an application to the Lottery Awards for All and received a small grant which means we can offer sessions like this at no cost, making it clear to people that it is an experiment to see how the combination and techniques of music and communicative methods work together."
All photos © Adam Bennett
Clare goes on to explain,
"It's very rewarding to not be leading a group, but the difference with this group is that it is a user led activity. If they turned up and said 'oh we don't want to do music today.' we would say, alright then and pack up and go. We're not going to push them into it. If people want to walk out they can, but thankfully everyone so far has really wanted to take part."
A consummate musician herself, playing the violin and performing Irish music with her brother Matt, Clare took the LifeMusic training whilst working at Mencap. "When I first went on the LifeMusic training course I wasn't thinking about people with learning disabilities I was just thinking, 'oh that looks like a good training course to go on.' Says Clare. "This wasn't the goal, it just kind of worked out that way. Half way through the training I realised the potential of it for my work, but really I was just doing it for fun."
The Youth Music Foundation, which funds the bursaries expressed its desire for musicians in Dorset to work with those with learning disabilities.
Carol Reid from The Youth Music Foundation said, "We think it's really important that all children and young people have the opportunity to make music – and that their talents are enabled by music leaders who are equipped to support them on their individual learning journeys.  Working with young people with additional needs requires an informed approach to teaching and learning, which is why it is so important for musicians to receive proper training and support.  Youth Music is pleased to invest in organisations such as SoundStorm to help train the workforce and ensure that young people with Special Educational Needs and Disabilities have access to the highest-quality musical experiences."
Application deadline is 31st January 2015. Dorset musicians who wish to apply should email the following application form to claire.white@bournemouth.gov.uk