Six years after becoming blind from a vicious attack in a Woolworths store, Bournemouth ex-naval officer Chris Ford can once again shoot a gun and sail a boat.
Chris was shopping with his family for a lightbulb when he crossed the path of an armed robber rushing into the store. The thief hit Chris over the head with a metal bar. Upon waking up in hospital, he could no longer see.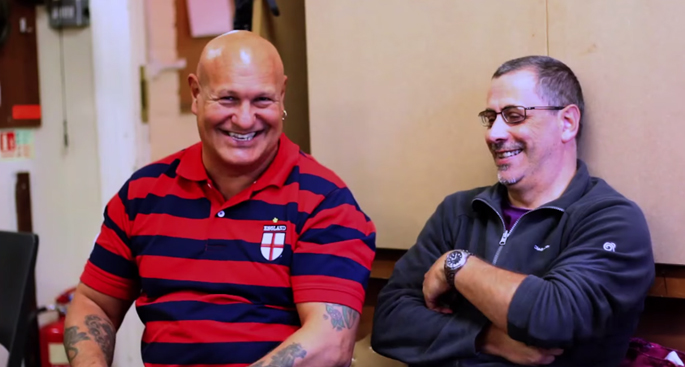 Having lost his job building yachts, he found himself without  a way to support his family.
"It was devastating, coming home and realising you couldn't pay any bills" he recalls.
Baliffs came knocking on the door, attempting to change the locks and kick me out"
After a year without leaving the house, Chris turned to the Dorset Blind Association, a local sight loss charity. They took him through how to claim benefits and gave him the confidence to not only rebuild his own life, but become a charity ambassador encouraging others living with visual impairment.
Six years on from the attack, Chris found himself back at a Royal Navy rifle range, on a disability course which enabled him to shoot again.

"The experience took me all the way back to the buzz I got when I first joined the services" he recalls.
"It was like switching the light back on for me"
Below is a video showing Chris being given the chance to sail on BBC One's Saints and Scroungers.