Christmas can be a stressful time for some, not least of all for the thousands of pets that are abandoned every year. During December 2012 and January 2013, almost 1300 animals were reported to the RSPCA as abandoned – that's more than any other time of year. Whilst a pet could be a perfect present for a loved one this year, it's important to consider what would happen if you could no longer look after it. Abandoned animals are at danger regardless of the time of year, however with temperatures dropping, Christmas time can be fatal for pets left to fend for themselves.
One organisation striving to put an end to these animals suffering is Cats Protection, which helps over 230,000 felines every year. They have more than 250 volunteer-run branches, 29 adoption centres and a homing centre. Their vision is for a world where every cat is treated with kindness and an understanding of its needs. They're trying to achieve this in many ways including taking in abandoned/sick/injured cats and finding homes for them, promoting neutering of cats and spreading information and awareness about how to care for your cats.
The Ferndown Homing Centre is the closest centre (which can be found in Wimborne) where those looking to adopt a cat can visit. There are also opportunities to volunteer with Cats Protection Bournemouth if you wish to make a difference in the lives of these abandoned animals, and these opportunities can be found on their website http://www.bournemouth.cats.org.uk/.
Spare a thought for these unfortunate animals this year, and remember if you're considering a pet as a present – can you give them the home that they deserve, even once the festive period is over?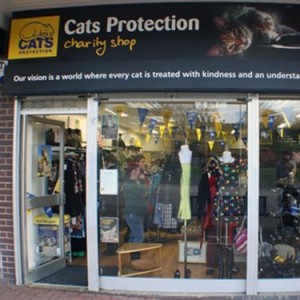 To read about Cats Protections Christmas Box appeal, click here.
For a gallery of Cats Protection photos, click here.
Contact details
Email: website@bournemouthcats.org.uk
Telephone: 0845 3712762
Email for volunteering: coordinator@bournemouthcats.org.uk
Ferndown Homing Centre email: ferndown@cats.org.uk
Ferndown Homing Centre telephone: 03000 120 175
Address: Cats Protection, Ferndown Homing Centre, 51 Cobham Road, Ferndown Industrial Estate, Wimborne, Dorset, BH21 7QZ