[one_fifth] [/one_fifth]
[one_fifth] [/one_fifth]
[one_fifth] [/one_fifth]
[one_fifth][/one_fifth]
[one_fifth_last] [/one_fifth_last]
[divide style="2″]
[two_third]
The fashion staples of 2014 included tan loafers, the two-button blazer and Huaraches, but a new statement piece has paved its way into modern menswear. Sikh men  take their turbans to the streets and show how stylish this noble headdress can be.
This lengthy piece of folded fabric that wraps neatly around one's head until the hair is completely covered holds deep significance to one faith.
For centuries, Sikh men around the world have worn the regal turban as a symbol of their religion. But now for the first time, this majestic piece of headwear is being recognized in a new light as fashion conscious Singh's prove that their turban is far from a limitation when it comes to styling up an outfit.
Pardeep Bahra is one man not afraid to shy away from his faith when it comes to his own personal wardrobe. The fashion blogger who regularly matches his turban with the colour of his suit has been busy attracting well overdue street cred by oozing ethnic Sikh style.
He's the founder of 'Singh Street Style', a one of a kind blog that brings together the fusion of the Sikh turban and contemporary British fashion. While most 23 year olds are still trying to find their feet on the career ladder at that age, Pardeep's love of style has triggered an online fashion movement sparking global attention to the magnificence of the turban.
"I just thought it would be quite cool to take it on myself to start a project because I never see Singhs on fashion blogs.
[/two_third] [one_third_last]

[/one_third_last]
The Essex boy started his blog over a year ago, when he began posting pictures of himself and his friends for his own amusement. Little did he know that his blog would attract over 40,000 hits and become rated as one of the top 10 fashion blogs in the world.
"I go for very British fashion whether its high street or classic, as long as its something that stands out."
Each of his blog posts depict a confident Sikh man posing on a London street boasting a quirky outfit and a prominent beard. The men have displayed their bold fashion choices by breaking all sorts of fashion rules, for example by revealing a sneak of their brightly coloured socks, a daring way to break up an outfit, or having their turban clash with the colour of their shorts.
The undercover comic book geek has now started up his own clothing line. His products are available to buy from his blog, with a range of jumpers and t-shirts printed with a cartoon caricature of himself on the front. He's currently working on a suit collection that he hopes will be ready to market by next year.
The importance of the turban
Pardeep makes it clear that, yes, the turban is cool but people shouldn't forget the reason why it holds such prestige to the world's fifth largest religion.
The turban has a variety of meanings; it was once worn to signify royal status, whereas nowadays it is used to cover a Sikh's uncut hair to show one's devotion to God. Pardeep says, "For me, my turban is a reminder of who I am, a reminder of my values such as equality and to serve others and to be a good human being."
Debate
Pardeep's success doesn't stop there –in 2014 he became the first Sikh turbaned man to front a global campaign for Samsung's new Galaxy Alpha phone. While this chic young man is the most recent fashion success for the Sikh community, there have been other renowned turban wearers who have made a name for themselves in the fashion industry. Waris Aluhwalia, the face of the 2013 US Gap campaign 'Make Love' was named British GQ's second best-dressed man the same year. Jatinder Durhailay is another inspirational trendsetter, who is bursting with charisma and has proved himself a face for high fashion after modelling for Louis Vuitton a few weeks after Waris' Gap success.
These three men have finally put Sikh style on the global fashion map. With their help, high-end designers are picking up on the recent turban trend. In 2013, John Paul Gaultier carved out an extravagant Sikh-inspired menswear line stemming from his love for India. The French designer's spring/summer collection involved white male models wearing brightly coloured Sikh-styled turbans.
Unsurprisingly, this certain clothing line sparked up some controversy within the Sikh community.The founder of 'Basics of Sikhi', Jagraj Singh, runs a charity aiming to raise awareness about the Sikh faith. He says,
"A Sikh wears a turban to stand out from the crowd, and to identify as a Sikh person. It would confuse the issue if everyone started wearing turbans, so I think they should be part of fashion but more an added fashion bonus for Sikhs."
Chaz Singh, 42, is one of only two turbaned Sikh parliamentary candidates in the country. He's on the 'Turban list', a website dedicated to the most influential turbaned British Sikhs. Best-known for his themed turbans such as his Burberry turban, known as the 'Turberry', he says,
"Anybody can wear a turban. I think the problem is whether or not John Paul Gaultier did it from a Sikh perspective, and maybe, if Pardeep and other influential people in the Sikh diaspora can push the turban even further, they can say to the next British designer, why can't you model your next collection on an actual group of Sikhs because that would bring the industry to a 'wow' instead of using conventional models."
On the other hand, Pardeep sings praises for Gaultier's campaign.
"This is the thing that I think a lot of Sikhs need to open their eyes to. Sikhs don't own the turban.
…The turban was there thousands of years before Sikhs came about. For Sikhs the turban is an article of faith and part of our identity but a black person can wear a turban. There are different types of turban. There's African turbans, Egyptian style, Arab style. And that's culture and culture plays a big part in fashion."
[divide style="2″]
You may also like…
[one_fourth]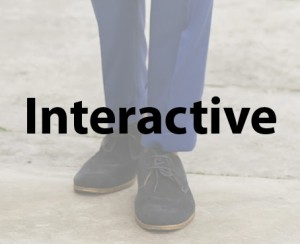 [/one_fourth] [one_fourth]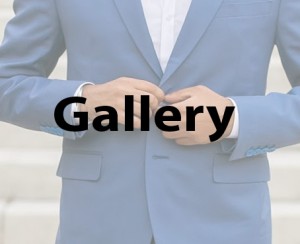 [/one_fourth] [one_fourth]
  [/one_fourth] [one_fourth_last]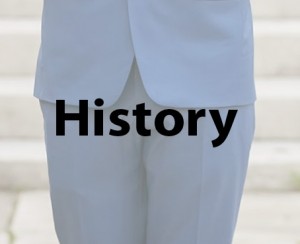 [/one_fourth_last]