[two_third]
BlackEnglandManager is a short, investigative documentary looking into why there is a lack of black and ethnic minority (BME) coaches in football in England. The issue was brought into the spotlight by a study released towards the end of 2014, by a leading researcher at Loughborough University. The figures that came out of it were staggering.
Just five out of a possible 92 managerial positions in the Football League are taken up by people of BME backgrounds. That's around just 4%.
Before I began my investigation, there was significant amounts of coverage regarding possible solutions to this problem, however no-one had yet suggested reasons as to  why there were so few BME coaches in England and what is causing this under-representation.
Therefore I set out to bring clarity to certain questions. Is it a case of neglect or perhaps racism in the game that is creating a lack of opportunity? Or could it be a case of black men/women not putting themselves forward for these types of roles?
For more about this documentary, please check out my blog and other content on the right-hand side of this page. Also, be sure to follow the issue on Twitter @BMEcoachesUK.
Below is the full documentary, please enjoy…
[/two_third] [one_third_last]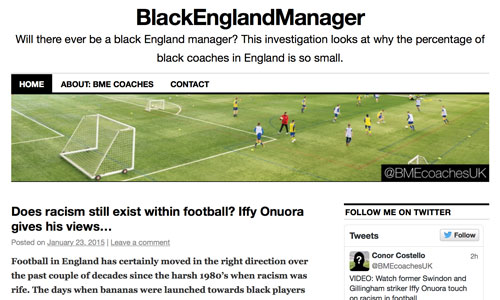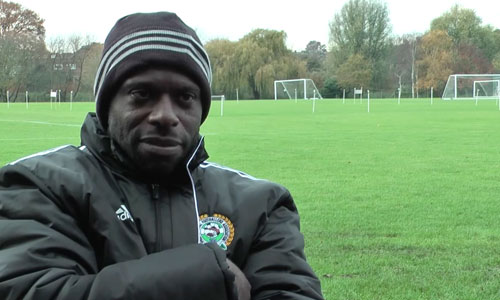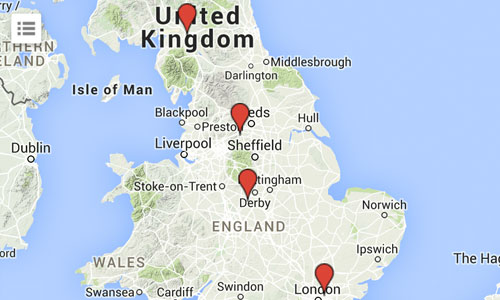 [/one_third_last]