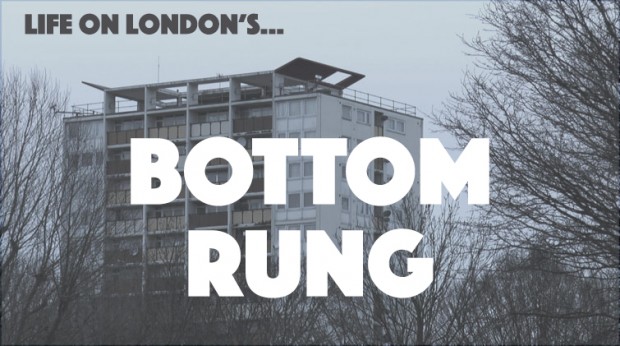 ---
---
Infamous for its panoramic views of London's skyline, it's easy to get lost in the majesty of Parliament Hill. During prelimenary shots for this documentary I witnessed the sun setting on our bustling capital in awe, but the urban sprawl and city-block silhouettes hide a worrying divide in affordable housing.
Veiled by a haze of acerbic smog, backlit by fluorescent street lamps, and obscured by the sky-rise monoliths of canary wharf lie 8.5 million Londoners, spread over 32 boroughs. As City Hall knows, with exponential population growth, rising house prices and a shortage of affordable housing, working-wage Londoners may be forced out. This is a city on the brink of a housing crisis.
 Here are 9 key facts that inspired this documentary:
1 
House Prices in London are 61% higher than the national average.
Avg. London home = £509,000 (3.3% rise a month). UK Avg. = £249,000

2
The amount of homeless people in London increases every year.
6,440 in 2012/13. That's more than double 2007/08.

3
Last year the average social housing rent rose 6.2% on the pervious year.

4 
There has been a shortfall of 110,000 homes in the last ten years.

5
800,000 Londoners on housing waiting lists (incl. affordable housing).
An increase of 84% in last 10 years.
6

 
224,000 households are overcrowded.

7
Parliament will be giving the 10-Unit Affordable Housing reforms Private Member's Bill a second reading before the House of Commons. If legislated, it will mean smaller developments in London won't have to make Affordable Housing contributions.

8
Only half of Londoners own their own homes.
(Source: LondonCouncils.Gov)
---