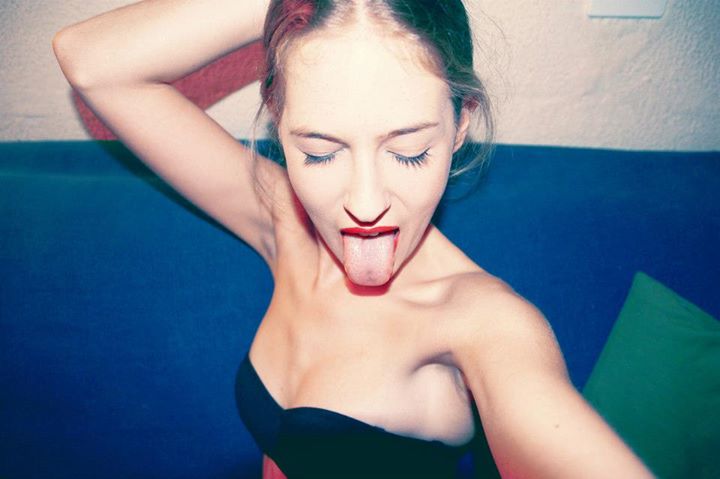 'Revenge porn' is an issue on the rise affecting hundreds of women in the UK. This typically refers to the act of posting non-consensual photos and videos of an ex-partner online. The aim is to expose them to humiliation and vitriol, but the consequences can be far worse.
Annmarie Chiarini, a single mother from Maryland, 42, attempted suicide after 88 naked pictures of herself were posted on a porn website by a vengeful ex-boyfriend. These earned 4,000 views in less than two weeks."It was that helplessness, that hopelessness," she says.
My actual thoughts were, 'This is my life. This is never going to end. So I need to end my life. Because I could not live like that.'"
Harassed, stalked and fired
This is just one woman's experience as a victim of revenge porn, but there are many others. At the UK Safer Internet Centre, helpline manager Laura Higgins, who answers the phone to the distraught victims several times a week, has observed an alarming rise in calls over the past 12 months.
These women are being harassed, stalked and fired from their jobs. "And it's not just happening to a handful of unlucky girls. It can happen to anyone," Says Laura, whose supported victims aged 18 to 60 years old. In fact, research shows that 67% of adults in the UK have sent naked 'selfies' to a partner, and one in ten threatened to share them online once the relationship came to an end. Out of these, 60% followed through on their threats.
The men behind revenge porn
Luckily, Annmarie managed to survive her suicide attempt, but still needs the help of a therapist, who is treating her for symptoms of post-traumatic stress disorder. Sadly, for the women who have experienced it, revenge porn can cause long-term emotional trauma. But what about the men cowering behind their computer screens, inflicting all this pain? According to psychologist and relationship counsellor Jane Dixey, it all comes down to attachment issues and a lack of emotional regulation.
They display an inability to relate healthily and high levels of rage – different from anger and more about a deep dislike of women stemming from psychological damage," she says.
In other words, these are deeply misogynistic individuals, who seek to punish women for behaving in ways that they do not approve of: for leaving them, for rejecting them, or for being happy without them.
"The worst thing for me is that I can't stop people viewing them," says Folami, 44, a single mother, victim of revenge porn, whose life was turned upside down when her nude pictures were posted by ex- boyfriend Thomas on a social networking site and viewed almost 50,000 times. "I felt raped, numb and crushed. It was so violating," she says.
The current law
Unfortunately, for hundreds of women in the UK, these feelings are all too familiar. In the past two years alone 149 cases of revenge porn were registered by the authorities, and these are just "the tip of the iceberg" according to Laura Higgins, who believes that most victims are simply too embarrassed and humiliated to seek help or advice. Out of these, only six cases investigated in the UK have resulted in a charge or a caution so far. "Police are ill equipped to deal with the problem, there has been no training on how to manage incidents, and they do not have sufficient resources," says Laura Higgins.
Working from the police department, Domestic Abuse & Sexual Violence Manager, Lisa Dowry, believes that current laws are too broad to tackle the problem effectively. "Only certain privacy and harassment laws can be enforced at present, and there is huge inconsistency in their application," she says.
Specific legislation has already been introduced across 28 states in the US, and now the UK's leading online support groups – The National Stalking Helpline, Women's Aid and the UK Safer Internet Centre – are campaigning to follow the example.
So what can you do if you become victim of revenge porn?
Worryingly little at present. According to Folami, getting the pictures removed is not an easy process. "You have to contact each web master individually and they're usually very slow to answer," she says. If you took the pictures, you can seek protection under the copyright law, but it's a long and expensive process. There is also a law against 'malicious communication' but sentences tend to be disproportionately light.Samuel Thomas, 45, was charged with just a suspended jail term for sharing indecent images of long-term girlfriend Folami.
The amendment law
The good news is that the law is finally starting to catch up with the problem. Two amendments have been put forward to the Criminal Justice and Courts Bill, which would make revenge porn a specific offence with a jail term of up to two years. And last November, 21-year old WhatsApp user Luke King was jailed 12 weeks for harassment, becoming the first convicted offender over an act of revenge porn in the UK.
The new legislation will mean that images posted to social networking sites such as Facebook and Twitter will be covered by the offence, as well as those that are shared via text message. Images leaked though email, posted on a website, and the distribution of physical copies, will also be considered in the act.
Change is underway, and it's thanks to brave victims such as Folami Prehaye and Annmarie Chiarini, who have waived their anonymity to fight this heinous violation of privacy and trust.
In the US, Annmarie is a victim advocate within the Cyber Civil Rights Initiative, lobbying to get laws changed, raising awareness and supporting victims.In the UK, Folami has set up 'Victims Of Internet Crime,' a website where they can tell their stories and find instructions on how to remove images from the internet. The aim is to encourage victims to come forward and join the increasingly powerful movement against revenge porn.
Do you think revenge porn should be criminalized under UK law? Let us know by commenting below.
Follow  @wiperevengeporn   and join the campaign!
[clear]





[clear]


Related links:
The Cyber Civil Rights Initiative
http://www.cybercivilrights.org/
The UK Safer Internet Centre
http://www.saferinternet.org.uk/
The National Stalking Helpine
http://www.stalkinghelpline.org/
Vcitims Of Internet Crime (Voice)
Women's Aid