---
[one_fifth]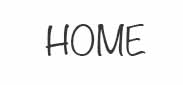 [/one_fifth] [one_fifth]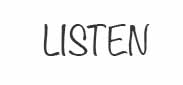 [/one_fifth] [one_fifth]
 [/one_fifth] [one_fifth]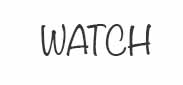 [/one_fifth] [one_fifth_last]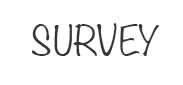 [/one_fifth_last]
---
[two_third]
Horse healing and communication
"I thought healing hands was wacky backy and flower power, that is how I was brought up to see it," says Elaine Tyley, who now specialises in horse healing and communication.
This alternative therapy may not be for every horse owner, but some are opting for this more spiritual choice.
Horses, like humans, can retain memories of grief and can suffer depression. Elaine describes herself as a "horse councillor." Her role is to try and improve a horse's wellbeing and better their relationship with their owner.
Emotional backlog
Elaine defines the negative feelings in the horse as "emotional backlog" and unless it is released it can have a physical impact on the horse, similar to humans.

easel.ly
"It can become a problem in the joints, it can cause aches, pains, reduced drives. Also, it can go to behavioural problems it can make the horse very angry."
Lisa Gane was at her "wits end" after she brought a mare that turned out to be dangerously aggressive. Consequently, if the horse's behaviour did not improve Lisa was faced with the decision whether to put the horse to sleep. Lisa decided to seek Elaine's help.
Lisa says the session was "extremely bizarre." Elaine started by putting her hands on the horse's neck.
"All of a sudden Elaine said that it would be best if I waited outside the stable as it was likely this was going to be quite explosive."
"This worried me at first as I thought oh gosh what the hell is going to happen and my horse was really agitated, walking around a lot. She was barging Elaine and kept trying to bite her and kick her."
Lisa explains that after the initial agitation of her horse the mare started, "to do a lot of licking, chewing, yawning and urinating which resembled the releasing of the emotional blockage in the body."
Lisa felt that the session had an impact on both her and her horse.
Communication
Lisa has said that since the healing session there has been a "great improvement" in her horse's behaviour. The communication side of this therapy enabled Elaine to reveal some of the horse's issues, in the hope that Lisa could help reassure her horse.

"It probably is a bit weird for some people but I go by the results I see in my own horses and it really does make a difference to them."
Elaine says that she has always been able to "hear" animals and connect with them in a way that most people cannot. Elaine feels that this ability helped her deal with depression, as it made her feel she had a purpose.
"The horses can give me pictures. It's like watching a movie. I can feel their pain in their bodies, so if they have pain in their joints I feel it in mine."
Horse Whispering
Horse Whispering has become a fairly well known practice and this deeper understanding and communication helps a healer to sense what a horse is feeling.
Leanna Milward runs workshops to educate people in this area and describes horse whispering as "simply an openness to understand what a horse is communicating. We are learning their language."
Natasha Albeer  has done part of her training as a horse whisperer with Leanna and feels this skill can improve the partnership between human and horse.
Natasha says how we breathe is one way in which we can communicate with horses, "by breathing quicker it increases our energy levels" which the horse can sense and this makes them speed up.
"I breathe really deeply and firmly into my pelvis and make my body become heavy," this symbolises to the horse to stop.
Each individual usually interacts with horses differently; Leanna explains how age can impact this.
"There is an immediate difference between adults and children. Children are much more involved. Whereas, adults tend to be more reserved, they don't want to look like a fool, so they can take longer to connect with them."
Shirani Situnayake has taken part in Leanna's workshops before and felt that this helped her build a relationship with her horse.
 "It allowed me to refine and enhance my communication skills with my horse, which makes it easier to connect with them."
When asked if Lisa would contemplate hiring a horse whisperer she said, "I'm not sure as I don't feel my horses need this at the moment, but if it was best for my horse I would try anything."
How do horse healing and communication session work?
Anne Dee is a psychologist (for humans) specialising in child sexual abuse and incest, but she also shares Elaine's passion for horse healing and communication.
Every healer usually has their own technique but often share the sensation of their hands "heating up." Anne explains this.
Horse healing can be very calming for the animal. Anne supports what Lisa witnessed by saying many of these effects are visible when one watches a session. 
Elaine says she sometimes has to start by observing the horse from a distance, until she earns the horse's trust. Once the horse feels more comfortable she moves her hands over the horse. The heat she feels represents where the trauma is stored. Elaine then uses a crystal pendulum and guides it across the horse's body.
"The pendulum spirals around the area that has the "emotional blockage" and the bigger the spirals the more distressing the trauma is for the horse. I use the pendulum so that the owner can witness what is happening."
"Some horses take me on a journey of their life. They may take me to a beating that they've had. It can end up with me getting thrown into walls if the energy is that strong."
Elaine recalls a previous encounter with a horse that was involved in war zones,
Margrit Coates, is seen as a pioneer in healing and communication and is registered with The Healing Trust and the Institute of Complementary Medicine. Margrit recognises that not everyone supports alternative therapies, but encourages people to have an open mind.
Preparation
Margrit says there are certain things she does before she takes part in a healing, including having time away from social media.
"I don't have my phone on. That's really important. I do some meditation. If I'm driving somewhere I'll play classical music, you just need to get yourself into a place of inner stillness. Mindfulness is critical."
Margrit says that there is no time limit on the healing process, each situation is different.
Simply through body language we can usually tell how a person is feeling. Leanna says that this also applies to horses.

Humans often try out alternative therapies in the hope to improve their health and mental state, from counselling to hypnotherapy. So is it really so far fetched that horses could benefit from a different type of treatment too?
Let us know @faithinhorses
(Original flower image courtesy of  Toshihiro Oimatsu)
[/two_third] [one_third_last]
[divide style="2″] [one_fourth]

[/one_fourth] [one_fourth]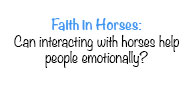 [/one_fourth] [one_fourth]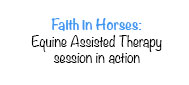 [/one_fourth] [one_fourth]