Kleine Levin Syndrome (KLS) affects one per five million people, predominantly males. But the disease isn't without emotional – and physical – repercussions. Izzie Hargreaves investigates..
The first thing Luke Cottam does, is pull his legs up on the chair and wrap his long arms around them, replicating a foetal shape. He has just awoken from a 35 day sleep, the longest episode he has suffered ever since being diagnosed with the rare disease known as Kleine Levin Syndrome, known to other people as "the sleeping beauty disorder."
Cottam, 19, presses the back of his head sighing softly as his eyes start to dart around the room, adjusting to his senses and surroundings. "I remember walking to school" he begins, "and thinking to myself, I cannot make it in, I cannot make this day, all I want to do is get to my bed." After coming home from school early in November 2011 Cottam, fully dressed went to sleep. He didn't wake up until two days later, where he found himself in hospital and not being able to remember a single thing that had happened over the last 48 hours.
[one_half]
"Whats the worst thing about having KLS?" Cottam suddenly froze. Not shifting expressions, eyes barely glistening, he looks down towards his legs. "The physicality – to wake up after weeks and seeing your body grow, but your legs being so weak that it's so difficult to move, it's horrible. " Playing cricket was one his many ambitions, but the fact that his body is so weak from sleeping constantly in a foetal position is hard to cmprehend with. Cottam grew 12 inches through 2010 to 2011, and since then he has grown a further 4 inches, all whilst fast asleep in bed.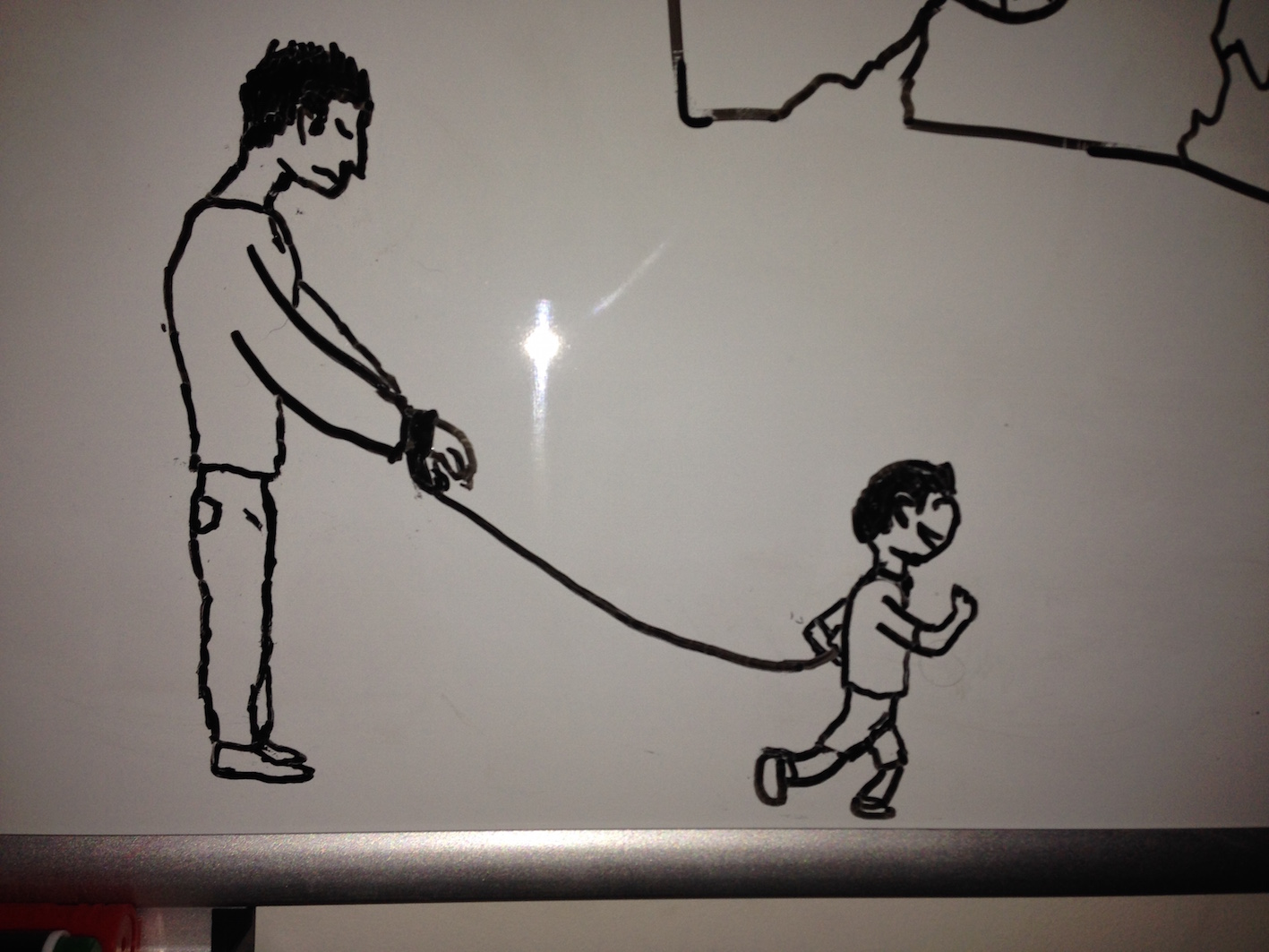 In 2014, Cottam was asleep 48% of the year, with the average KLS male sufferer only having 16 episodes. Cottam has now awoken from his 112th episode, so far the worst that anyone has heard of. Gabrielle his sister, had to care for him in the first year of the diagnosis at the ripe age of 22. Now studying at Bath University, she recalls the moments Cottam rang her after one of just many episodes. "He says "what is there to live for? please explain to me what there is to live for Gabrielle? I don't actually understand." Gabrielle, breathing heavily and rushed, anger admist every breath continues
"I had to tell him all about the things in my life that make me happy. Because he doesn't have any life experience and no friends he doesn't see what is life for, he just exists."
Beverley, Cottam's mum is a  Professor of Thrombosis and Haemostasis. Being well known in the medical fraternity, Beverley is now involved in the charity KLS Support, offering help to those affected by KLS and providing education for GP's to aid with diagnosis. There have been many rumours that the developments of KLS is from the body being auto-immune. The body produces anti-bodies against the brain, which is what happens to people who suffer from  Narcolepsy, which is very similar. The problem with KLS is that there is no known treatment, with patients believing that they will just grow out of it.
"I mean, come on, it's 2015! Have you heard of any other diseases that can't find a cause? No. It's worrying isn't it." Beverley explains.
Dr. Guy Leschziner, a Consultant Neurologist currently based at London Bridge Hospital has treated Cottam. He stresses the key factors of KLS "I think there's two issues, the first is, not only is there a no known cause, it's very difficult to diagnose and essentially it is recgonising a pattern and coming to the conclusion it is clear that it is KLS." Dr. Guy Leschziner has treated 15 KLS sufferers, the most in the UK. He adds "I have seen people who have suffered from it for 10-15 years and haven't had a diagnosis until now."
KLS usually starts in the teenage years, but can also occur in young children and adults.  Diagnosis is based on a clinical interview with the patient and their family.  An episode can be triggered by alcohol, sleep deprivation, or an infection and depending on each case, there are different methods of treatments, usually drug based. Sufferers with KLS will "sleep" 15-22 hours per day with episodes lasting  days, weeks or even months. They experience confusion, reduced understanding and feel in a dream like state and they will have little or no memory of an episode.
There is no cure for KLS at present.
Fore more information on KLS, visit Beverley's support group.
[/one_half] [one_half_last]