When Laurence Relph fell 35 feet through a grandstand, minutes before first practice at Monaco Grand Prix, he thought he could rest upon arriving at hospital. Over two years on, he still looks in pain.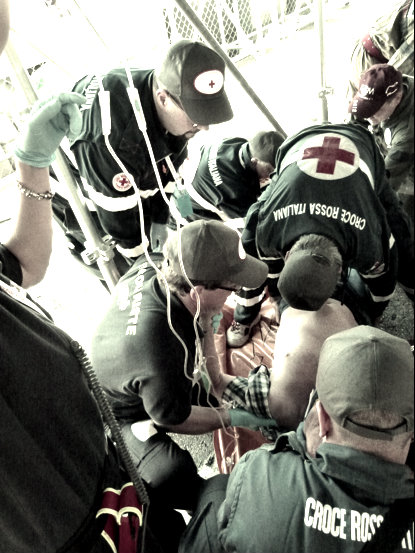 45 per cent of NHS nursing staff said in the latest UNISON survey that there is not enough staff to deliver safe, dignified, compassionate care.
"Red Alert – Unsafe Staffing Levels Rising", surveyed over 5000 staff and unearthed significant concerns, in contrast to government claims that staffing levels have increased following the Mid Staffordshire crisis.
Speaking from his own experience as a patient, Laurence Relph said:
"There were clearly issues going on, and generally the staff did the best they could but it just wasn't good enough."
Amid the hub of excited spectators and tannoy announcements, 49 years old Relph plummeted through the wooden grandstand minutes before first practice in May 2012.  Those seconds resulted in a smashed left tibia, a spine broken in two places and over two years of hospital wards.
Sat by his desk faced with another referral letter from the local NHS hospital, Relph looks tired. Despite having several operations, he continues to suffer complications and is often found in an NHS hospital ward.
Probing him about his initial experience after his accident is painful for both parties, and it is at least an hour before he begins to discuss the time he spent in hospital.
Relph absent mindedly rubs his injured leg as he explains that he was initially treated as a celebrity upon arriving on the ward, but that he was soon part of the furniture as they settled him in for the night.
"The nights were the worst. The more elderly patients wandered off the ward at night without being missed, patients soiled themselves as no staff were free to help and one night the only nurse on duty left for hours to see her daughter."
In response to the Mid Staffordshire failings, the National Institute for Health and Care Excellence suggested that eight patients should be the maximum number a nurse has in their care at one time. However, according to UNISON, 42 per cent of NHS nurses are caring for at least eight patients, rising to 55 per cent during the night.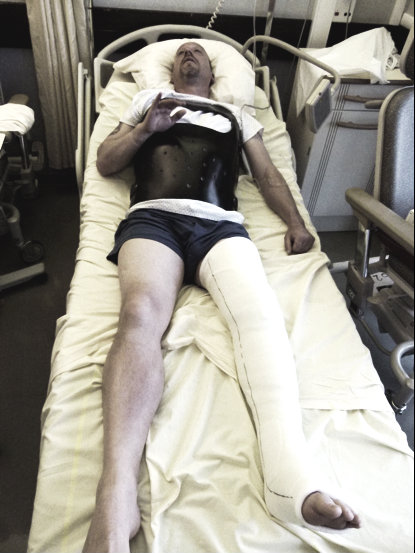 Still fingering the edges of the piles of paperwork relating to his stay and aftercare, Relph talks through the 22 days he spent in the ward.  After describing his first leg surgery, he pauses before saying: "Then the pain started…and that was really awful. I was told I could have some morphine but this was to be dispensed by a nurse who was…nowhere to be seen. "
There is another pause as Relph clasps his hands and hunches forward, and then he says:
"I writhed about on my bed trying to manage the intense pain that was getting worse by the minute. I didn't understand why a nurse couldn't just help me."
When questioned, an NHS nurse said: "I was unable to give pain relief immediately as it is a controlled drug and two nurses are rarely available to check drugs for long periods of time."
NICE suggestions are only a guideline. Now both staff and patients are calling for mandatory ratios, with 88 per cent of the public agreeing with the statement: "We need many more nurses in hospitals to deliver safe care."
Victoria Pierce – Relph's significant other – was adamant that things needed to improve, sitting forward abruptly, saying: "We need to learn from the Mid Staffs crisis, patients can't be treated like this and neither can nurses. We will easily have another crisis if we don't employ more soon."
Despite government claims that NHS hospitals have employed over 3000 more nurses since the Mid Staffordshire crisis, 12 per cent of nursing staff felt failings similar to the crisis were currently happening within their organisation, 77 per cent of hospitals missed their nurse staffing targets, and both staff and patients are still suffering.
At this rate there will not be many nurses to employ, with many being put off the profession. Sarah Mae Sulley, 17 years old, was looking at a nursing career but says: "I just could not cope with the stress levels. I won't go into nursing until there are more staff."
"All I can say is it is getting worse." – general staff nurse.