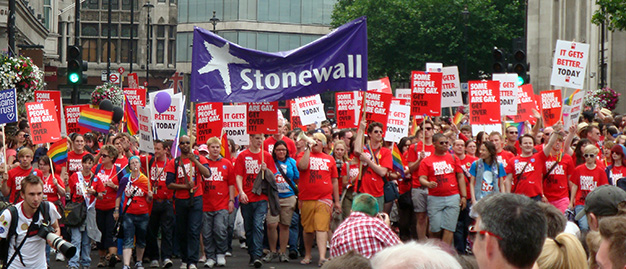 What scrapping the Human Rights Act will mean for the British people– and the views of those that support human rights indefinitely.
David Cameron's first action as re-elected Prime Minister is to scrap the Human Rights Act and replace it with a new British Bill of Rights; as was the promise back in October of last year.
The Conservatives issued a Bill of Rights regarding the plans for the Bill on their website, although it has since been taken down, and it presents rather worrying implications.
One aim in particular is to "limit the use of human rights laws to the most serious cases", meaning that these rights will not apply to "trivial" matters. A British Bill of Rights would also enable the government to decide when violations are 'serious' enough to fall under the Act.
Fundamentally what this Act is about is a life with dignity
Bournemouth University student and proud member of the Amnesty International Society, Stefan Hass, is passionate about this subject. Having organised a Stop Torture protest at the beginning of this year, with ten students burying their heads in the sands of Bournemouth beach to represent how the government buries its head in the sand when it comes to torture, Stefan is someone who believes in the Human Rights Act. "Human rights cannot be redefined on the terms of one political party under 36% of the vote at a general election. I cannot even begin to explain how bad an idea that is!
And Stefan is not the only young person who has a passionate belief in human rights, as immigrant Sophie van der Ham from the Young Greens makes it her job to progress the Party, the Young Greens and society to be more equal, just and diverse; and she too is having problems seeing the positives in this repeal. "Protection from discrimination is what allows immigrants, disabled people and the LGBTIQ+ community to enjoy many other preceding rights, such as the right to liberty. Fundamentally what this Act is about is a life with dignity."
Paul Weaver, Convenor of the South East Dorset Green Party Disability Group and elected member of the Equality and Diversity Committee, regards this repeal in the same way many others do; with confusion and worry. Paul said: "I honestly don't think there will be any human rights left by the sounds of things. The Human Rights Act is for everybody, and what they are doing now is going to actually change things to what the Tory party wants".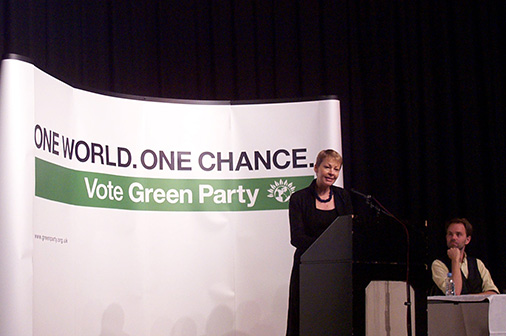 There are many understated benefits that the Act has brought to people living in the UK. For instance, it has been used in cases to prevent the separation of elderly couples to place them in separate care homes, has stopped discrimination of homeless people, has been used to secure accommodation for survivors of domestic violence, and even to prevent degrading practices in psychiatric hospitals.
Twenty-six year old hairdresser and human rights activist, Charlotte Cross, doesn't come across as someone who would stand outside of parliament for hours on end to protest human rights, despite her tendency to do so. At 5"9 and with long curly dark brown hair, she looks more like a model ready to turn heads at a New York City fashion show than a local Whitstable town hair dresser. But she enjoys the social side of the job, and this perk is actually how she got herself into activism.
"I truly believe that the Tories only tolerate those that identify with the LGBT community, rather than accepting us fully for who we are. I can't say I am particularly comfortable with the Tories having full control of our human rights". A nod from the middle-aged woman, whose hair is currently being dyed pink by Charlotte as she speaks, confirms this opinion as something that is quite widespread.
Denying immigrants entry even when they have risked their life to get here, as the UK already does, will go unpunished for the gain of a few gloating Daily Mail headlines
Having taken part in the London Trafalgar Square pro-marriage protest in London Trafalgar Square gay marriage rights protest, 2013, it doesn't seem likely that Charlotte will put down her banner anytime soon. "I'll be there in London on the 30th with my wife, defending our rights as not just two gay women, but as two human beings that deserve human rights that won't be overridden by the government".
With opposition coming from the UK public, the devolved governments, parties such as the Greens and organisations like Amnesty International and Liberty, Cameron has a widespread fight on his hands; and a lot of perturbed people to be left in the wake of the repeal if it continues its go forward.
See below for a timeline of UK court cases won by use of the Human Rights Act