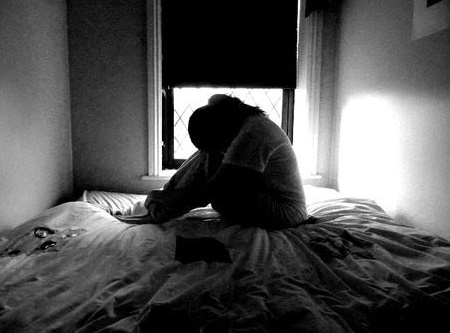 Figures from the National Institute of Health and Clinical Excellence show that 1.6 million people in the UK are affected by an eating disorder and year on year that number keeps rising. However, whilst this number is shockingly high, 46% of anorexia sufferers alone recover fully from the disorder, with a third showing healthy improvements. We report on the road to recovery and the challenges that sufferers face.
When Rachael Gilbert* was 13 she was diagnosed with anorexia and at 16 she hit her lowest weight, at only 4 ½ stone. Now 20, Rachael has recovered from her eating disorder. "I needed to get better, not just for myself, but for my family".
Rachael first noticed something wasn't right when she started becoming obsessed with her weight at the beginning of her teenage years. "I was feeling very insecure and realised that my eating was becoming a problem. I became obsessed with weighing myself every day. I became so thin. I didn't think it was anorexia, I just thought I had a problem with food". Rebecca Field, Communications Officer from Beat says: "It's important to remember that eating disorders aren't about food but feelings – individuals are often using their disordered behaviour as a way to cope with something else which has happened in their lives.
"We know from those telling us of their personal experience that many people do go on to make a full recovery, others may struggle with eating disordered thoughts and behaviours but are able to keep it away from affecting their every day life".
THE FIRST STEP
One of the symptoms of anorexia is denying that you have a problem. Admitting that you need help is the first and most crucial step to take to regain a healthier lifestyle. When she started fainting at school, Rachael talked to her mum about her illness who arranged a doctors appointment.
Dr Adrienne Key, from The Priory Group, an eating disorder support company, says: "The faster people get into treatment, the younger they are and the shorter duration of illness, the greater the success". Medical treatment consists of anything from councilling and therapy, to hospital and clinic stays. She says: "The vast majority of patients will be treated for their eating disorder as an out-patient and sometimes they need day care.
"Some patients will resist the attempt of being referred to specialist services."
Doctors tried to refer Rachael to be drip fed in hospital, however she refused as, at that time, she "felt in control". Months later, Rachael started to feel that she wasn't in charge of her illness. "I knew I couldn't control it myself anymore so I dropped out of school and referred myself to a mental health clinic in Northamptonshire and was there for 3 months".
Dr Key says that "the more specialist the treatment, the better the outcome.
"We would hope that once the diagnoses has been made, the GP refers them to somewhere that offer a specialist eating disorder service".
Rachael felt that the clinic she referred herself to didn't live up to her expectations. "The clinic wasn't a specialist anorexia treatment centre so the people working there didn't know how to cope with me, I became a lot more ill when I was in there, so I discharged myself and promised that I will get better on my own".
ROAD TO RECOVERY
"The turning point was when I overheard my mum on the phone saying,  "I wouldn't be able to cope if Rachael dies"." After coming out of the clinic, Rachael began to eat tiny portions of food often and then slowly began increasing her portion sizes, which then turned into full meals. A leaflet from the Royal College of Psychiatrists [RC PSYCH] on anorexia and bulimia suggest that ways to help yourself recover include sticking to regular meal times and keeping a food diary. A huge turn around in Rachael's life was when she returned to education with a hairdressing apprenticeship at the age of 18. "I thought to myself that I need to take my mind off it as it is so hard to get healthy again. I was really lucky to get one straight away. I've been doing it for two years now and I am nearly a fully qualified hairdresser. It sounds stupid but hairdressing is now my anorexia, it's my addiction, my focus, my goal – not the anorexia anymore.
"Socially, I have come out of my shell a lot more, I have started talking to my old school friends again and have started introducing myself to more people. I'm not afraid to be in public anymore. I have lovely friends and a great boyfriend who is so supportive." Amongst her friendship group is a girl who also used to suffer with anorexia. "It's so nice to have someone you can talk to who has been in the same situation as you. We support each other".
Despite not being at school for a large period of time, Rachael still managed to gain five A's, two B's and two C's at GCSE level and since starting her apprenticeship has gained multiple hairdressing awards. "My proud moments includes passing my driving test, doing a spell of modelling and even trying a lot of new foods. A couple of years ago I never imagined I would have done any of those things".
THE FUTURE
In the future, Rachael wants to take her career to America, but admits it will be hard, especially since her parents have always been there to help. "My parents are my biggest support unit. When I was ill, I could take all of my frustration and anger out on my mum and I knew my dad was always there for me. I wouldn't be where I am now without them".
Beat also supports sufferers after they recover and provides services to help them when change occurs in their lives. Rebecca says: "Our Transitions project is specifically for those going through a transition – moving house, jobs, college to uni. It's known that these can be the times when someone can be more prone to relapse".