Volunteers have taken to the streets of Bournemouth in an effort to help the homeless as a part of the safety SleepSafe scheme.
The Scheme
As the winter months get colder, Bournemouth Constitutional Housing Association's SleepSafe scheme  provides shelter, food, medical assistance and a bed for those in need.
Samantha Preston project manager, said the scheme aims to provide somewhere "warm and dry" for the homeless. The ultimate goal is to get Bournemouth's rough sleepers into local housing.
Last year the scheme managed to help 72 homeless individuals across three months. This year with an extra two beds they are hoping for more.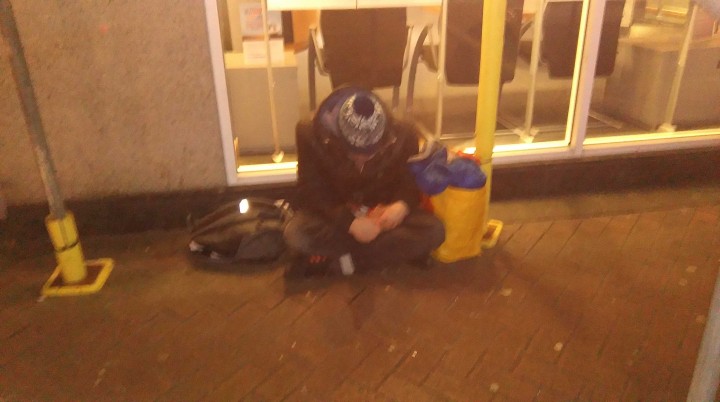 The Problem
Samantha says she has "definitely seen an increase in rough sleepers." She estimates that each year the number of homeless roaming Bournemouth's streets trebles.
Bournemouth's council has been criticised after using loud music as a deterrent for the homeless around the Travel Interchange area.
Even though Samantha believes it's not the best option, she said:"They do their best with what they have."
Samantha blames the issue on the cutting of government funding. She said:"We can only scratch the surface of the problem."
Due to lack of funding, the SleepSafe scheme only has 12 beds available. The homeless will be lucky to gain help if they do not have a local connection in Bournemouth.
Donation
The charity scheme relies on donations to keep afloat and helping Bournemouth's homeless. If you wish to donate text BCHA02 £1 to 70070.