Bournemouth's famous Frieda's Tearoom has taken on a double decker bus to provide customers with more space for their tea and cake.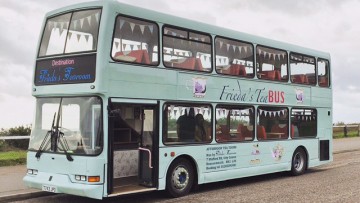 It was 9 months ago when Farideh Madani, the owner of her tearoom, decided to convert and refurbish a double decker bus where she discovered 'Hants and Dorset' where you're able to find an array of buses to convert.
The refurb has taken 5 months to complete and will be able to cater for fifty – six customers at any one time. Attention to detail has resulted in the bus being a continuation of the already popular tearoom.
"It's really exciting"
Frieda's tearoom needed more space because of more demand for their wide range of delicious homemade foods. After not finding another place for her tearoom she decided serving her tea and cakes off a renovated bus was the best solution.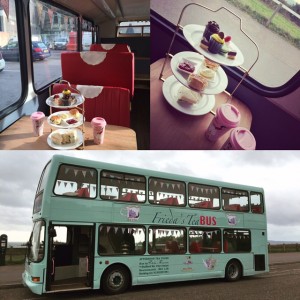 Frieda's Tearoom will be serving customers from the car park next door to the traditional tearoom where they'll be doing a test run off the bus to make sure business runs smoothly.
"The bus is a tour bus, I plan on taking customers on tours of the Bournemouth coastline in the near future"
Frieda's Tea Bus is an exciting expansion within her business and she said "Many birthdays and parties will be held here". Visitors are welcomed by Frieda and the friendly staff that work there and they go that extra mile to make anyone feel welcomed.