The games industry in the UK is reportedly the biggest in Europe, with an estimation of a £1.34 billion annual revenue. But what's sparked the UK's interest in developing video games?
Now and then…
Only recently has developing games become a trend.
In retrospect, gaming was less mainstream in the past. Expensive home consoles computers or arcades meant that only a selective group of 'gamers' would actually be interested in video games.
Now the market has changed as affordable technological devices (handheld consoles, tablets and smartphones) has meant that the majority of households in the UK own a gaming-capable device.
Consequently, computer coders saw the growing interest in video games as an opportunity to make their own.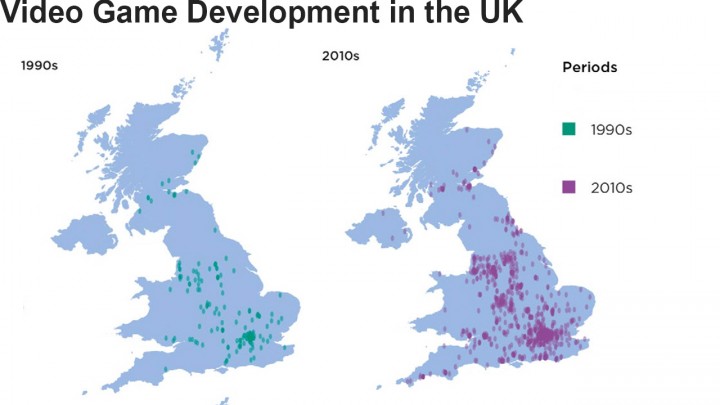 Previous studies indicate that 37% of UK game studios focus on mobile gaming. The gaming market has expanded worldwide and developers in the UK are taking advantage of that.
Education is key:
University degrees offering the skill-sets required to code and design games are also growing in the UK. An estimation of three-quaters of the British video game industry are undergraduates.
Educational pushes for computer sciences in primary and secondary schools further enhances interest in designing video games and helps determine the growing rate of British developers.
Ryan Pinfield is a graduate from Bournemouth University and is now Square Flame's Development Director alongside other Bournemouth University graduates.
Mr Pinfield mentions that : "there's easily online courses too.
No matter where or who you are, you can make games."
London and Southern England is increasingly being filled with independent and professional designer talents, resulting in a better ecosystem for the UK.
---
Related Articles: