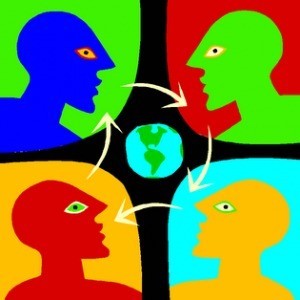 Globalized world
The mono-linguistic fame of English people has been always seen as a very obvious concept. "Why speak other languages when English is the international one?" – A lot of people would answer in order to justify their little interest in foreign languages. In consequence of that, bilingual students are declining in the UK and it seems that it could damage the nation from many opportunities.
After a carried out quiz, only 4 out of every 10 people expressed conscience about the multi-linguistic importance.
Need is an overstatement. Everyone should speak a second language but with just how diverse the English language is I don't think it's a necessity. However, I think learning another language can open up a lot of opportunities for anyone, makes them a more diverse person, and shows they have an interest in the world and other culture.
Callum Coleman, 20 (Bournemouth)
Learning another language is good for you, for your brain, your skills, etc. If you learn languages with similar roots, it can improve your communication skills. As for example romanic languages: if you know Italian, it would be easier for you to learn French or Spanish. 
Sergi Arbos, 31 (Barcelona)
English is the universal language. In terms of business, it is the one used for dialogue and transnational operations. However, if you know more languages, it will give you diverse job opportunities and make you a multicultural person.
Carmen Mora, 19 (Madrid)
It is important to learn a second language, as knowing more than one language especially for children, can help make them smarter. Also, since so many countries learn English, I think we should try harder to learn other languages and establish balanced international relations. 
Helen Ward, 19 (Bournemouth)
Languages open you a bigger perspective of the world. Furtheremore, it has been proved that people who know more than one language have a better memory and their neuronal capacity is much more productive than those who speak only one language.
Natasha Martykov, 50 (Barcelona)
Learning is never bad for you. Discovering a language not only develops cultural awareness, but it makes you stand out in a globalized world. In other words, it is not far from analytical and cognitive abilities, that knowing more than one language converges our world. I already speak Dutch, English, Spanish, Catalan and Russian. My next outcome will be Chinese – so it's never enough!
Matteo Arellano, 20 (Rotterdam)