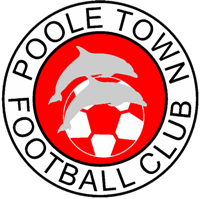 By Jimmie Lyden
Poole Town Chairman Clive Robbins has urged his team to be ruthless this season in the Southern League Premier Division and believes the team will not repeat the mistakes that halted their promotion push the previous campaign.
Robbins, who will celebrate his 25th anniversary as Chairman next year, was vehement that Tom Killick's men would be able to seal promotion this time round and has high hopes that winning the division this season could bring forward a long term sustained success for the club as they hope to rise up the leagues.
Speaking after Poole's 0-0 draw with Hungerford Town on Tuesday night, Robbins said. "We have high hopes for this campaign after seeing the team start the season so magnificently, being top at Christmas is the ideal marker to lay down and hopefully our presence in the league will attract more talent and investment into the club."
However, Robbins had words of caution for his side that form can be fleeting so there is always a chance of going down as far as you go up. "There are numerous examples of Conference national sides who have fallen down the leagues so the players need to grab success while they can.
"We hope to be league Champions by the end of the season this time round which would be a remarkable way to cap off 25 years at the club."