Exclusive news: Uber has just confirmed plans of expanding their business to Bournemouth in the near future!
Jeanne, a customer support worker for Uber stated that "Plan's for Bournemouth are definitely on the agenda."
Uber is expanding extremely fast."
Uber is a tracked taxi service run by an app where all stages of the booking are completed. Each Uber taxi has a tracked GPS that you can see through the app so you can ensure your safety.
This is also good news for the student-dominated town of Bournemouth as Uber rates are "generally lower than local taxi's". Before expanding to a new location Jeanne says that "Uber calculates the local average taxi fare and aims to beat it".
For the fancier residents of Bournemouth Uber allows you to drive in style with the choice of different taxi's. You may be getting picked up by a Mercerdes-Benz S Class if you opt for the 'UberLux' taxi!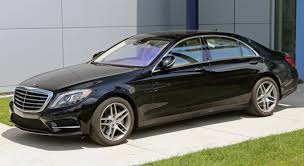 Additionally Uber taxi's are cashless after downloading the app you are prompted to add a card onto your profile and the money is taken out of there after each journey. No more scrambling at the bottom of your pocket for some change at 3am!
Chloe, a Bournemouth University student says: "This is good news, I use Uber all the time when I'm back home (London) and it's a quality service. I'll definitely be using it once it comes to Bournemouth."
Since recently arriving in Portsmouth it seems that Uber is taking an interest in expanding down the South Coast.