None of us would trust an unqualified dentist to fix our teeth, so what makes some of the 65,000 people who are undergoing cosmetic surgery in the UK every year, risk their bodies in the hands of bad surgeons?
In recent years, non-surgical cosmetic procedures have become widely available on high streets across the UK. This fast paced growth has left the regulation of cosmetic interventions lagging behind.
Cosmetic surgery is an elective operation that alters or enhances a part of your face or body that you want to change. To be classed as surgical, a medical incision needs to be made in order to carry out the procedure, usually under local or general anaesthetic. Examples of surgical cosmetic procedures are things such as breast augmentation, rhinoplasty and liposuction.
Whereas, non-surgical cosmetic procedures can be used to alter your appearance without the need for surgery. They are a popular alternative to surgical procedures as they do not require a surgical incision to be made and are usually considered minimally invasive with little interruption to your day-day life.
Whilst Botox and dermal fillers are non-surgical, they are medical procedures and should only be administered by regulated and appropriately trained Doctors and Registered Nurses. However, due to the shocking lack of regulation, non-surgical procedures are being performed anywhere, from hairdressing salons and dental surgeries to hotel rooms before a drunken night out.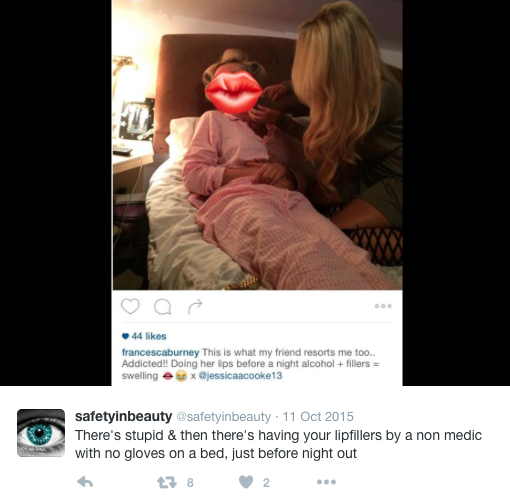 BOTCHED BEAUTY
The cosmetic interventions industry in the UK is booming. Worth £2.3 billion in 2010 and estimated to rise to £3.6 billion by 2016, it has expanded at such a rate that existing regulatory frameworks are now insufficient.
Like thousands of women in the UK, Claudia McGloin believed dermal fillers to be a safe and affordable way to improve her looks. The procedure involves injecting a gel substance under the skin which plumps up the lips. But to her horror, she was injected with a filler not suitable for lips but for deep lines and wrinkles. Claudia explains: "The product was too heavy for lips. I had two lumps either side of my top lip, so after the injections it was fine but over the next hour.
"My lips swelled to the point that it was so painful I couldn't eat or drink anything. My best friend for a week was Codeine!"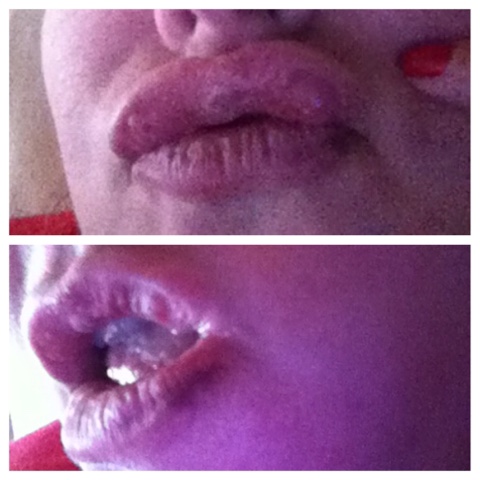 Although dermal fillers were developed to treat deformities, cosmetic surgeons quickly realised they could also enhance people's looks. Now, fillers are as popular as breast enhancements. They are designed to make people feel more confident but sadly, Claudia was left feeling less confident than ever. "A couple of months after it had happened I cried and thought I can't be like this anymore. The lumps in my lip are a permanent reminder. It was so disheartening for me," she explains.
Although Claudia had this procedure 3 years ago, it was only last month that she felt that her story should be highlighted. "It was a nurse that injected me. She was able to talk the talk but clearly wasn't able to walk the walk. I thought because she's a nurse and she's in the industry, that I was in safe hands. I trusted her. When I told her that my lips were really lumpy afterwards, the response I got was 'well, isn't everybody's?'. So I didn't follow it up after that and I didn't contact her again.. that is one of my biggest regrets, not following it up and taking action for the sake of other patients," she says.
Claudia wants people to learn by her mistake and gives some key advice to anyone considering a cosmetic procedure: "Research the treatment, research the person, make sure that it's in a medical clinic and ask as many questions as possible. If there's something not quite right, then don't go ahead with the procedure. People always think that it can only go wrong when being done by a non-medic, but things can also go wrong when a medic injects and people need to be aware of this. There's always a risk."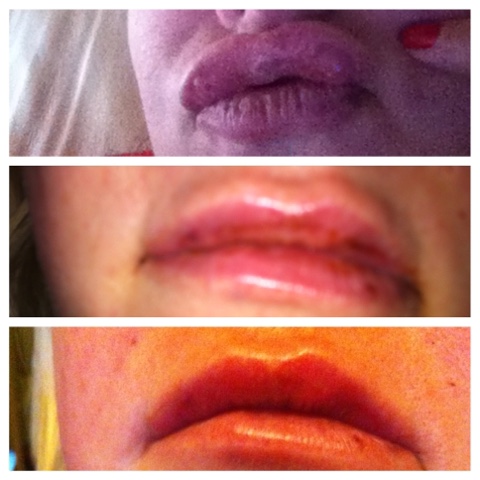 REGULATION
Restylane, the most popular filler, has been used in 16 million treatments worldwide since it was launched 11 years ago. Unlike Botox, which reduces wrinkles by paralysing muscles, fillers add volume to skin thinned by ageing, giving a fuller, more youthful effect. But while Botox is legally regulated, the law treats fillers as completely harmless.
The chances of a patient encountering poor quality products, treatment, and aftercare is surprisingly high. Lorna Jackson, The Consulting Room editor, says: "The industry is cleaning itself up but we are still a long way down the road.
"You will still hear the horror stories, there are still situations of people practising who shouldn't be practising and people buying dodgy products off the internet. It's a long fight, but we keep trying to educate the public."
As the industry has evolved, it has become increasingly complex and difficult to access clear information regarding treatments, products, legislation, statistics and clinical information. The Consulting Room is one of the most comprehensive and accurate aesthetic information resource for consumers, health and beauty journalists and practitioners working in the UK market. Lorna, explains what steps are being taken to regulate the cosmetic interventions industry: "We have things like voluntary registers. We have 'Treatments You Can Trust' and the 'Save Face' registers; they regulate and provide their own register for non-surgical cosmetic providers. If a practitioner adheres to those standards and training that they set out, then they can be accredited by them."
Lorna believes that one of the biggest problems in this industry is that the public do not understand or necessarily acquaint things like injectable treatments as being a medical procedure. She says: "People tend to be quite blazay about it all and it is very price driven. The only people I really feel sorry for are the public, because we have a situation where it's very hard to understand exactly how the industry is regulated. It's very much a case of 'buyer be aware' -if it sounds too good to be true, it probably is."
SAFETY IN BEAUTY
Founded to help consumers fight bad practice in the cosmetic industry, #SafetyInBeauty was launched by industry expert, Antonia Mariconda, in October 2013. Having had reconstructive face surgery after a car crash at the age of 22, she found herself in the world of cosmetic surgery and subsequently became an author, presenter and counsellor in the field. Concerned about the lack of effective regulation and seeing some of the shocking experiences of consumers who she had advised, Antonia invited a number of key figures in the industry with the same worries to form the Campaign.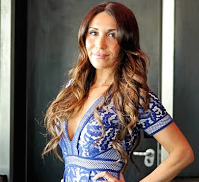 Antonia believes that more awareness of malpractice and poor standards in the industry is urgently needed. "There is nothing wrong with wanting to change anything about you that you're not happy with, you have the right to do that as a human being but that doesn't mean you have to suffer at the cost of doing so. So whatever you are considering, take as much time as you need to research the provider, the premises, the reputation and the training of the person carrying out the treatment," she explains.
The Safety in Beauty Campaign seeks to raise standards across the whole beauty industry, not just in the realm of aesthetic treatments. Recent botched beauty stories demonstrate that 'everyday' procedures like waxing, laser treatments and hair dying can go terribly wrong. This largely happens due to lack of training and education, and is completely unnecessary. "There is a lack of regulation which means that it is a bit of a free for all industry, which gives a lot of scope for cosmetic cowboys coming unscrupulously taking advantage of people's vulnerabilities and in turn damaging them," Antonia explains.
COSMETIC COWBOY
Someone who knows this all too well is Alice*, a nail technician, who left her looks in the hands of a 'cosmetic cowboy' and ended up with botched eyebrows. "I've always been fair skinned with little hair on my face, including my eyebrows. So I wanted them tattooed on to define my face a bit more. I wish I'd never had them done, it was the worst decision I have ever made," she explains.
Micropigmentation (semi permanent makeup) can simply be described as particles of coloured pigment being placed below the surface of the skin and is a type of tattooing. This pigment will, after a healing process, stay in the skin for a number of years. Micropigmentation is not officially recognised as a medical procedure, so someone can perform it without a medical background and without any training.
Alice* thought she was in safe hands when a friend of a friend volunteered to do her eyebrows for half the price of the usual cost of the treatment. It wasn't until the end, when she saw the results in the mirror, that she realised she'd made a terrible mistake. Her eyebrows were dark brown – a world away from the light brown she'd wanted. "Being stupid and naive I went ahead without even researching the treatment or asking the beautician what experience she had. The tattoo colour was too dark for my skin tone, the eyebrows were completely different shapes and they looked so unnatural.
"I cried for at least a week and wouldn't leave my house. My face was ruined."
Alice* had to undergo laser treatment to remove the pigment permanently as she felt it was destroying her looks and her confidence.
Alice* still feels ashamed that she agreed to have the treatment done by someone who wasn't properly trained and wish she could turn back time: "I've lost all my confidence for something I thought was going to enhance my looks. I cannot believe there isn't any regulations for this type of beauty treatment, it needs to change! I hope people learn by my mistake and realise something as trivial as permanent make up can still go wrong. It sounds silly, but it nearly ruined my life."
*Name changed for anonymity purposes.