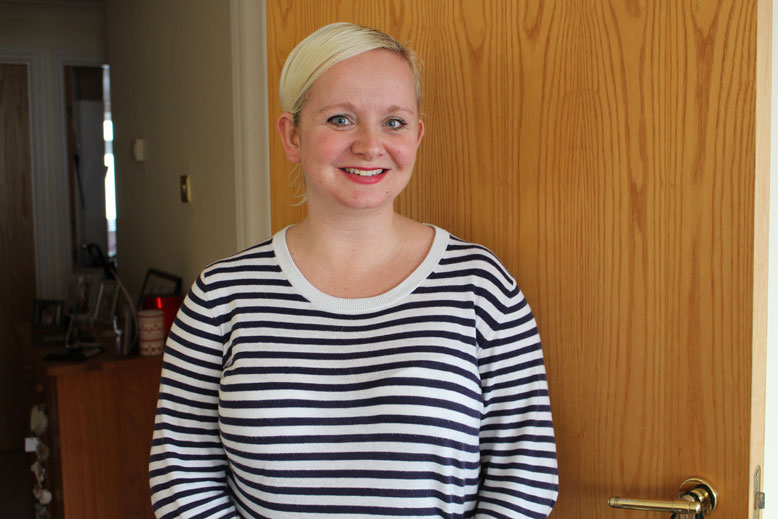 Chantal Lockey is a bereaved mother, who lost her daughter Marnie from Sudden Infant Death Syndrome, more commonly known as cot death. She felt very unsupported after losing Marnie and says she felt like she had fallen out of the system. Now she trains nurses and midwives about infant loss to help break the taboo and support other bereaved parents.
[two-thirds-first]
Chantal has gone on to publish two books – one is a guide for professionals in the medical profession who are working with infant loss, and the other is a self-help book based on her own personal perspective of loss. It is called "Little Wings" and she wrote it to assist other bereaved parents, and educate midwifery professionals on the impact of loss.
This book aims to comfort those bereaved parents and also to make sure they don't feel alone. It can be an incredibly isolating experience losing a baby and this just offers a bit of support and acknowledgement that what they may be feeling is perfectly normal."
Listen below to the extract. It's very hard-hitting, fresh and honest as it was written just after she lost Marnie. But it's the reality of what happened and how it must feel for any parent to lose their precious baby. Chantal describes the point at which she found her baby daughter dead, up until the funeral.
If you would like to know more about Chantal Lockey, her story and what she does, have a read of my blog. Or if you are intrigued and want to order "Little Wings" you can do so here. 
To find out more about the journey I took in this investigation:
Explore the multimedia blog of the production process.
Watch an interview about a rare type of pregnancy loss.
Listen to the radio documentary which investigates the standards of bereavement support for infant loss in the UK.
Learn more about the facts and statistics around stillbirths and miscarriages.
Experience just how important memory boxes are for bereavement support.[/two-thirds-first] [one-third]Tweets by @mybabyloss

.[/one-third]