In a society where sex is so prevalent, consent is an issue that is often misunderstood. How should the next generation be educated about this subject? Cleo Greaves finds out
In 2012, Ched Evans, a professional footballer who played for Wales and Sheffield United was found guilty of rape and was sentenced to five years in prison. Evans was convicted of raping a 19-year-old woman in a hotel room and although he admitted to having sex with her, he said it was consensual. However, the prosecution argued that she was too drunk and vulnerable to consent to sexual intercourse and that vulnerability does not imply consent. There is much debate around what constitutes consent, how to give it and what the consequences are should certain events happen without it. However, the underlying question to this deliberation is exactly when is society taught any of this?
[two-thirds-first]Secondary schools can currently offer
sex and relationship education
(SRE) as part of their curriculum. However, teaching children how to practice safe sex isn't statutory in any independent school or academy. Fully aware of this, the
PSHE association
put forward a set of
eight lessons
to the Government in March 2015 to teach children about sexual consent. The lessons, whilst not age specific, were to be taught to children between the ages of eleven and sixteen and topics are vast, covering everything from the law around consent to rape myths to pressures of having sex and even pornography. Initially, these classes received firm backing from both
Nicky Morgan
(Education Secretary) and
Theresa May
(Home Secretary) but they were not made compulsory in schools, which raised concerns amongst MPs that they would not be taught at all.
[/two-thirds-first] [one-third]
Tweets by @consentclasses
[/one-third] In 2014, a report published by the
Education Select Committee
, "
Life Lessons: PSHE and SRE in Schools
" included a survey that was carried out by the
NUS
, which stated that 88% of participants thought that consent should have been taught as part of their SRE, but only 34% of those participants said that their school's SRE had covered consent comprehensively and 25% didn't discuss consent at all. While the results for this survey were not overly surprising, it did prove that something needed to be done about consent education.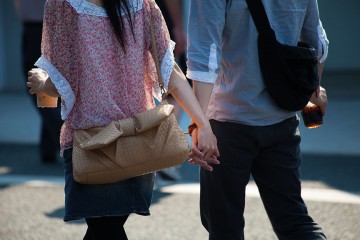 The general opinion on these lessons around consent is that they won't just educate youngsters about how to give consent, but it'll also leave them "feeling empowered, and knowing that they have the right to consent really supports their own self-esteem, their own self worth and as a result it has a direct impact on other areas of their life," explains Rebecca Head, a PSHE specialist who has been teaching consent as part of her curriculum for many years.
It seems that leaving young people feeling empowered is just not enough for the lessons to be taught across the country, Gail Knopfel from The Birchall Trust, a rape crisis charity in Cumbria says, "I do believe that it (rape) is an uncomfortable subject for a lot of people and especially in schools, they'll be worried about parental feedback or the comeback on it."
Nigel Matthias, the head teacher of The Emmbrook School in Wokingham says, "there will always be a small minority of parents who strongly agree or disagree with what is taught in PSHE and if parents make a formal complaint, the lessons will be altered." The Emmbrook have decided to take on the classes and will be teaching them to year eight classes (twelve and thirteen year olds), but will alter the lessons plans slightly and focus on teaching the law surrounding consent.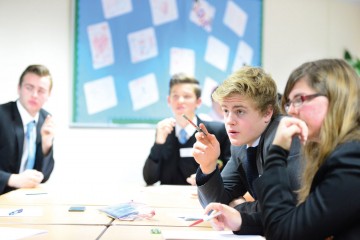 It is hard to determine an appropriate age to teach these specific lessons, as even though the legal age of consent is sixteen, it is unlikely that teenagers under that will be prosecuted if sex is mutually agreed and they are of a similar age. However, Lilinaz Evans, co-founder of Campaign4Consent thinks that it should be taught earlier, "consent is an issue of respect and in a society where a lack of respect for women is the norm, we need to teach children to respect each other and people around them from the earliest age possible." A potential alternative to these lessons being taught to one age group is to integrate lessons about consent from an early age, Rebecca Head's opinion is "consent should be taught from primary school, but in the way that shows that taking something without asking isn't right."
Although these classes are being taught to pupils at Emmbrook, Nigel Matthias agrees that consent should be taught at a younger age, but believes that schools need to be aware of their pupil's background as these lessons could affect them emotionally.
While there are a myriad of reasons why the lessons should have been made compulsory, there is one recurring feeling of uneasiness around these classes, which is, there are a lot pressures about teaching it and teaching it correctly. While the guidance offered from the PSHE association is very detailed, teachers do not receive special training for this subject. Some teachers who may be elected to run these consent classes may only be tutors and not PSHE teachers at all. Gail Knopfel says, "because of the prevalence of abuse in society, when you open up about these kinds of subjects, people may then disclose and I think that worries teachers and I don't blame them."
There is also a fear that the teachers themselves may not have the full knowledge around consent and therefore may not be able to deliver extensive classes to students. Lilianz Evans believes, "the reason we need these lessons is because there is not enough awareness and knowledge about consent and this includes our teachers." However, Gail Knopfel goes on further to explain that, "GPs, social workers and school nurses find it difficult because they don't have the knowledge or the resources, the understanding about the subject." How then, can we expect teachers to teach these lessons without significant understanding?
 "Having the right to say no and being able to say no are two very different things, which is why I think these lessons are absolutely vital." – Rebecca Head.
Fundamentally, most young people are aware that they can say no when they do not want sex or feel as if they are being pressured into having sex. The idea behind these lessons is to help young people gain the confidence they need to execute their right. There's no way of knowing if Ched Evans would have raped that young girl if he had these taken these lessons, but simply having the knowledge of needing consent may have made him reconsider his actions and wouldn't have left the victim feeling responsible for being raped.
More on this topic
Listen: Government funding to be cut to UK Rape Crisis Charities
Watch: How generations define consent