An art exhibition exploring the effects of art on stroke survivors has been launched today at Bournemouth University.
Set up at the Atrium Art Gallery on Talbot Campus, the exhibition follows a study called 'HeART of Stroke' which explores whether creative expression could improve the confidence and well being of stroke survivors, and ultimately help them fight depression.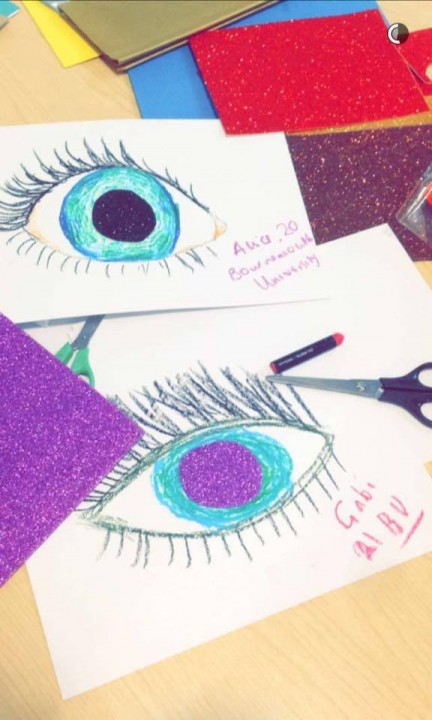 Buzz News went out to speak to some of the people behind the project.
"What we've found is that people who've been involved in the art groups have appreciated an improvement to their confidence as being the main thing," said Caroline Ovington, a research nurse on the programme. "We're giving them a social outlet as well and it tempered the isolation in a lot of ways. We were getting together, talking about the different barriers that they have at home to independence.
Malcolm, a stroke survivor, said he was surprised when his artwork was displayed in the gallery. "Obviously proud. But mainly surprised!"
"I was inspired because we were sat in a church hall within the group, looking through the windows at a lovely summer's day," he said. "It was nice, everything was pretty behind us, and the colours made me feel cheerful. So I just had a go at it really."
The study called 'HeART of Stroke' was funded by the National Institute for Health Research (NIHR) for the Patient Benefit (RfPB) Programme and looks into the role of art intervention in health care.
The exhibition displays a culmination of the work produced throughout the study. Pieces of art will be on display at the Atrium Art Gallery on Bournemouth University's Talbot Campus from January 26 until Friday, January 29.
16 people who have previously received treatment in the Stroke Unit at the Royal Bournemouth Hospital attended 10 creative workshops over 14 weeks.
For the full story, click here.