Living Well helped improve the wellbeing of a number of people in Dorset in its pilot year. Each learner that enrolled attended an average of two workshops each.
This pie chart shows the number of enrolments the project had and where the learners came from.
The aim of Living well is to support people in Dorset aged 19 and over, who are experiencing mild to moderate mental health problems, such as low mood, anxiety, sleeplessness and depression.
You can learn more about these mental health difficulties in the infographic below: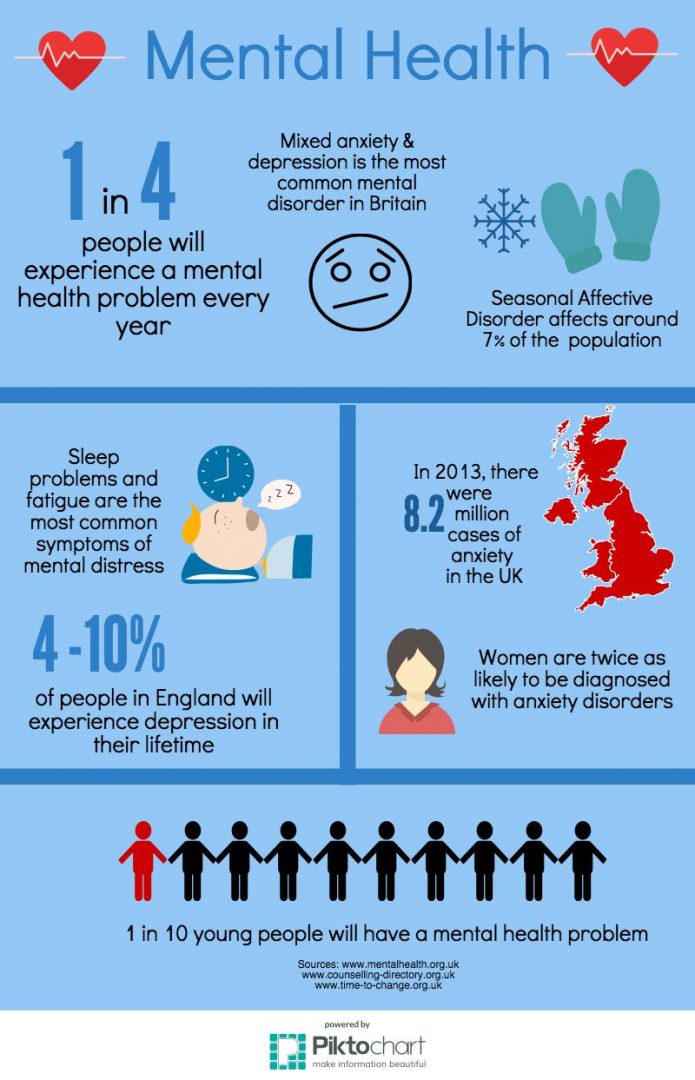 Listen to a radio package explaining the project and its future.
See where the courses are running.
Read more about Living Well.