As if we needed another excuse to eat chocolate cake… today is National Chocolate Cake Day!
Chocolate cake dates back to 1794 and it seems it is not going anywhere soon.
Here are some facts about our favourite tea time treat: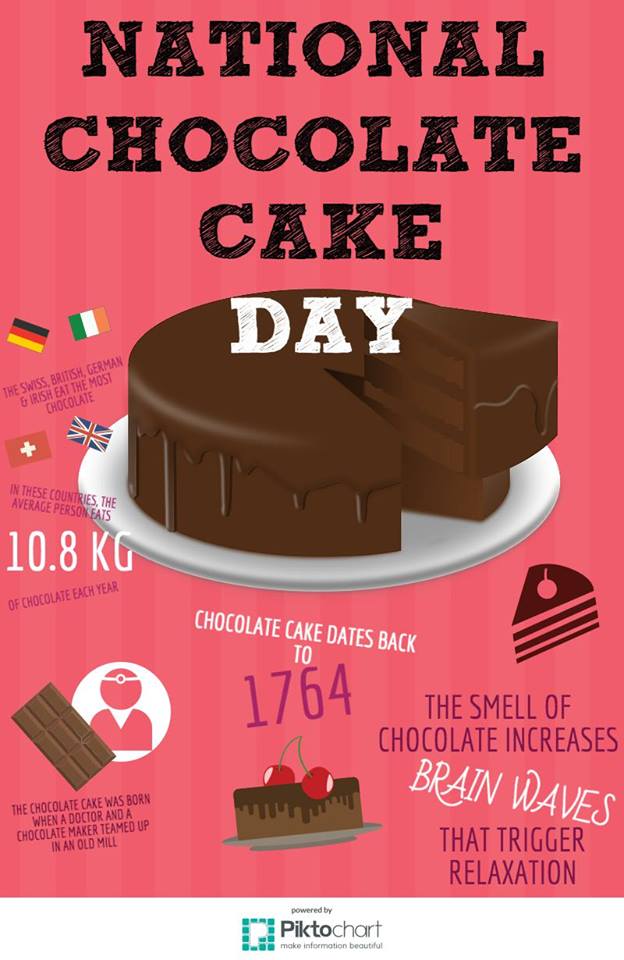 Source: 
http://www.factslides.com/s-Chocolate
http://www.nationaldaycalendar.com/national-chocolate…/
https://en.wikipedia.org/wiki/Chocolate_cake
Will you eating chocolate cake today? Tweet us your photos at @buzz_bmth.