Unexpected deaths among mental health patients under NHS Care have seen a rise in the last three years. According to new figures obtained by the Liberal Democrats, these deaths have risen by over a fifth.
Unexpected deaths of in-patients or those that are cared for at home was 1,713 for 2014-2015 which was a 21 per cent rise from 2012's figures at 1,412.
With a 26% rise in mental health patients attempting and committing suicide in 2012, the overall figure for serious incidents in general has seen a notable increase.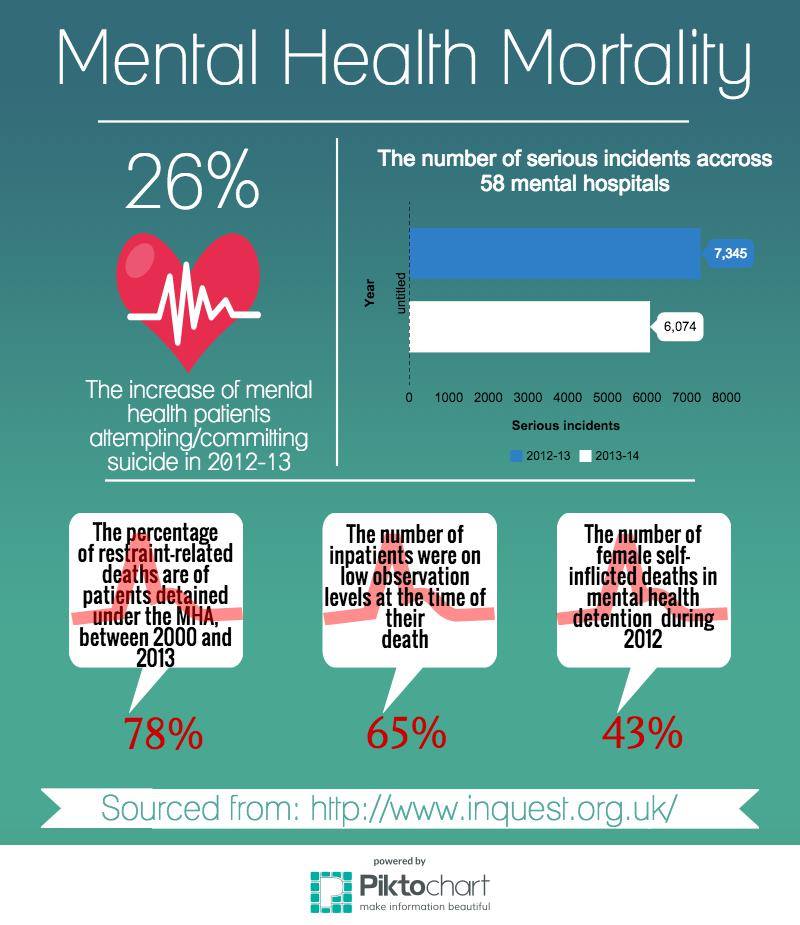 Mandy Wilkinson from Dorset Minds said: "I've been working for Dorset Minds for three years and since April of this year suicidal thoughts and behaviour have really really increased, and I think that that is primarily due to a lack of resources within the CMHT.
"Perhaps in one year I might be making two or three calls to a community Mental Health Team or to the crisis team, but from April through to December I probably made in excess of 12/13 calls."
This shows the scale of effect that this is having and confirms it to be a growing issue, even in Dorset.
Figures from inquest.org showed that the number of serious incidents across 58 mental hospitals in 2012-2013 sat at around 6,074 but in 2013-2014 this figure rose to an astonishing 7345.
These figures have an increasing relevance what with the mounting pressures on the health sector to make improvements on the way patient deaths are investigated.
For more news updates, follow us on @Buzz_bmth.