Julie Fryer-Kelsey was one of the people diagnosed with young onset Parkinson's. This is Julie's story.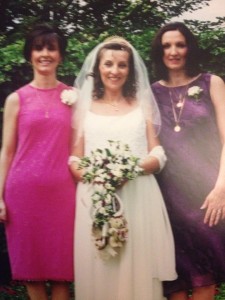 Julie Fryer-Kelsey was diagnosed with suspected Parkinson's in 2006, she was just 42 years old. Julie is one of the 5% of sufferers that was diagnosed with young onset Parkinson's. Like almost all other patients Julie was prescribed some drugs to help ease her symptoms and sent home to her husband and her, then six year old daughter, however the drugs prescribed for Parkinson's eventually become less effective and there are no alternative medications, this is a major problem for younger people with Parkinson's.
Julie's illness meant that she was eventually moved to hospital before finally being moved through various care facilities. It was here that Julie's family visited her every day and forged relationships with the carers and staff looking after Julie.
A lack of awareness can mean that Parkinson's patients don't always receive the care they need, this was a problem Julie encountered numerous times.
Sadly Julie passed away in November 2014, aged 50, due to pneumonia, an illness which is common to Parkinson's sufferers.
Julie's sister, Angela, spoke to me about how Parkinson's had an effect on the whole family. "Seeing your loved one trying as long as possible to do things for themselves and struggling to do it and coming to terms with the fact they can no longer do simple things is heart breaking."
Angela also appealed for more support for families of people with Parkinson's.
"I think there should be more support for families who have to deal with this, there is very little in the way of support groups. More research needs to be done as this will help people with these illnesses and help their families to support in the right way."
Read: Parkinson's: putting the pieces together
Listen: Parkinson's research: what we know so far
Watch: Parkinson's: research for the future
Infographic: Parkinson's: Facts & figures
Gallery: Celebrities with Parkinson's
Twitter: @ParkinsonsMMP