As London is announced the loneliest capital in Europe, over 80,000 Brits have taken to a friend rental service to find friendship. Could hiring friends be the future?
I meet my friend Abbie in a bar in London. Over drinks we talk about our favourite past time, music and The X Factor. We don't talk about our mutual friends or the night out we shared a few months ago because it's just not that type of friendship. The truth is, we have never actually met before and I'm paying Abbie £10 for her company tonight.
I met Abbie, 28, on Rent a Friend, a site that forms connections between members and friends to 'hang out, go to a movie or go to a party together'. For £17 a month members can search for thousands of friends at their fingertips while the friends create dating- esque profiles for free and wait for members to contact them, when they can then negotiate a fee.
You may think this all sounds a bit strange but over 80,000 of us Brits are now hiring friends thanks to Rent a Friend owner, Scott Rosenbaum.
Scott explains:
"People are busy these days and often don't have time to spend meeting new people, the site is an easy way for people to arrange meet ups on their terms".
He expected the site to be more popular among males when it was launched but he says, "I couldn't have been more wrong, it's actually 60% females and 40% males using the site." Scott explains he thought women were generally more sociable and had closer friendships, so would have less incentive to join the service.
But life coach, Lucy Sheridan explains that women have deeper emotions and are more likely to be searching for friendship.
Abbie joined the site earlier this year as a way to earn some money to go travelling. "Although I'm not actively seeking friendship, if I can make someone happy for a few hours then that's good enough for me".
To date, she has been paid to go for coffees, walks, and on one occasion, she attended a party with someone because they didn't want to turn up alone. "People use the site for plenty of reasons – loneliness, boredom or sometimes they just want to meet new people, I help them out and keep them company."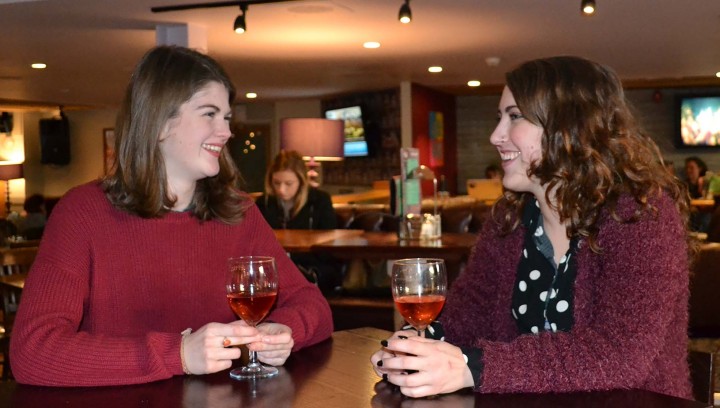 PRICING FRIENDSHIP
Abbie admits to charging members depending on what they can afford and the type of activity they get up to. She admits, "I usually I charge around £20 or only have my expenses covered when someone doesn't have lots of money and wants some company".
My experience of hiring Abbie was unusual at first but as the weirdness of the situation subsided, we found that we actually had quite a few things in common. I wonder if it could be the beginning of a real friendship but if I wanted to see Abbie again, it would be in the knowledge that it would probably cost me another £10 (and a few more glasses of wine).
EXPLOITING LONELINESS
So does this site exploit people's loneliness as they pay for company and often don't receive a 'real' friendship in return? Abbie shakes her head disapprovingly, "it is hard meeting people these days and everyone is moving about all the time. If anything, Rent a Friend is actually helping to prevent loneliness", she says by a way of explanation.
THE MEMBERS
Lilianna has been using Rent a Friend to find friendship following her move to London after university. Lilianna's life is full on. She has a degree under her belt, embraced a career in HR and has moved to London all by the age of 25 but when she returns home she feels a fleeting pain in the pit of her stomach. "I get lonely," Lilianna admits.
She seemed to be living the dream but found herself struggling to approach new people in everyday life, Rent a Friend seemed like an easier option to meet new people when she joined the site in June.
Her experience of hiring friends has been a helping hand in forming friendships.
"Through using this site I have met people that I would never have come across before, some I still see and others I have never heard from again but that's expected I guess."
Although she is aware that some people are only using the site for money, Lilianna insists she will only meet with people she believes she could form a real friendship with.
SOCIAL DISLOCATION ON THE RISE
And Lilianna is not alone. In fact, Scott explains, "the average age of members is 20 – 35, at this age you start find yourself and friendship is a huge part of that".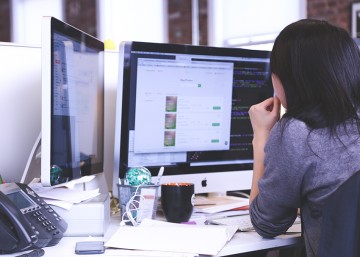 But why are young people the loneliest? Here in the UK, there has been a huge shift in the number of people in their twenties living alone. Dr Danny Dorling, a Professor of Human Geography explains that with people moving around for work or working from home, social dislocation is the norm for this age group.
THE DEBATE
So can you really put a price on friendship? Jonathan Alpert, psychotherapist and columnist, believes that some things in life should not be paid for and friendship is one of those things. "I can't imagine it feels very good to know that the 'friendship' is actually a pseudo friendship because it is merely a service being purchased" he explains. According to Jonathan, making friends in this way does not represent a friendship based on trust and mutual interests. "Take this away and the friendship does not exist" Jonathan says.
But life coach, Lucy Sheridan, believes this could be the future. She reminds us that we all thought online dating was weird when it was first invented, "let's not be too judgemental, perhaps it's an indication that there is a demand for friend rentals because it is hard to meet people in a bar".
After testing out this friend rental service, I say goodbye to Abbie and it almost feels like a first date. She was a great company but our parting was a little awkward. There is no promise of another meet up and although she promises to 'keep in touch', I'm doubtful she will call again…
Join in the conversation by using #TheLonely20s on Twitter.
[one-sixth-first]

[/one-sixth-first] [one-sixth]

[/one-sixth] [one-sixth]
[/one-sixth] [one-sixth]

[/one-sixth] [one-sixth]

[/one-sixth] [one-sixth]

[/one-sixth]