Recent years have seen boxing and kickboxing rise in popularity, especially amongst females.
Gyms are now making training more readily available for women who are interested in boxing and similar sports, but the sport is also becoming increasingly prevalent in our modern culture.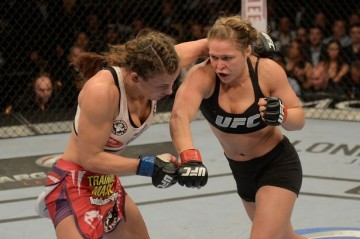 For example, 2012 bought mass coverage to female boxing when
Nicola Adams
was the first woman to win an Olympic boxing title in London. In 2015
Ronda Rousey
rose to fame after being considered the best female UFC fighter.
However, these sports have been surrounded by the judgement that they aren't "feminine" for a long time. Some question whether women should be allowed to participate in more extreme sports or whether they should be strictly for males.
Public Opinion on Boxing
A recent survey revealed Bournemouth's opinions on the issue and whether the sexist view that only men can box is still predominant.
Over 45 people across Bournemouth were questioned, with 89% answering yes; they felt women should be able to box.
One participant who preferred to remain anonymous said: "women should not be confined to gender normative roles and can do whatever they please"
"We shouldn't take away a sport from women just because it's 'masculine'. Every gender should be treated the same when it comes to activity."
However, results also showed the alternative view, with 11% suggesting that boxing should be gender exclusive.
Wendy Taylor, a 66-year-old Bournemouth resident, firmly disagreed with the idea, stating that: "I don't like men fighting but women is much worse. Women shouldn't be hit, it doesn't sit comfortably with me."
It is evidently clear that whilst there are still mixed views on boxing, a variety of gyms in Bournemouth offer more classes for women to train in, showing that sexism in sport is on the decline.