Why are educated people taking modafinil and have its benefits been over-hyped? Mike Sharpe investigates.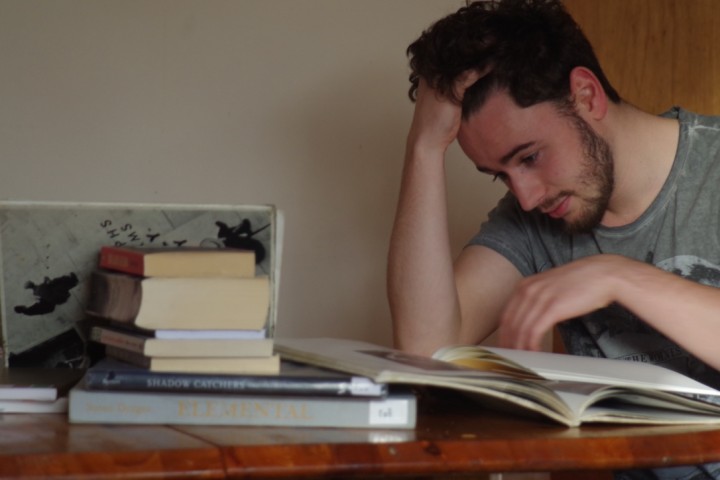 Modafinil is not the type of drug that you can buy over the counter. Essentially, it is a eugeroic that was accepted by the FDA in 1988 to treat conditions such as narcolepsy, shift work sleep disorder, and excessive daytime sleepiness. However, this has not prevented an increasing number of students from taking it at university. For example, student website the Tab discovered that almost 2000 students at 41 universities have taken modafinil to study and stay awake.
Leonie, a second year International Business student at the University of Liverpool, first became interested in the drug when she read online about students taking it at the University of Cambridge. She takes modafinil during each exam period and describes the effects of the drug: "Your heart rushes really quickly but you have to kind of steady yourself. That's almost immediate. But after you've got yourself there and you're sitting with a book, you're extremely focused." As with any drugs though there are also side effects and the loss of appetite particularly stood out for Leonie: "You need the toilet often and you're very thirsty but you just can't eat. You've got to eat obviously but you've got to force it down you because you won't be hungry at all", she said.
Leonie believes the current price of university and the pressure to succeed heavily influenced her decision to take modafinil. With tuition fees rising to £9,000 in 2012 across all universities in England, there is a burden on students to not throw away their investment. She continuously buys modafinil because she feels that she would be underachieving without it, saying: "What would be the point of coming to uni and you coming out with a third or something and you've paid all this money? Sometimes you know being a student you won't be able to wake up at 8 in the morning. I wake up at 11 or something so I have to revise throughout the night so I can get the full day's work in."
Economics student Harry from the University of Southampton had a different story. He is entering his final year on course for a first class degree. He's only taken the drug twice but felt the urge the take modafinil when he discovered that other people were taking it at his university. His decision was born out of a desire to not allow others to hold an advantage: "I prioritise my studies and my grades quite a lot and therefore because I found out other people in the uni were taking it I didn't want to lose my competitive edge."
Modafinil is not illegal to buy but it is illegal to supply. A survey conducted by the London School of Economics and Political Science revealed that the drug is the most commonly used pharmaceutical cognitive enhancement, ahead of stimulants such as adderall and methylphenidate. However, also notable was the study's argument that easy internet access likely contributes to use of the drug.
Anders Sandberg, a James Martin Research Fellow at the Future of humanity Institute at Oxford University, admitted to taking modafinil himself. He described the drug as being: "a really good cup of coffee which lasts most of the day". He believes though that people are over-hyping how powerful and effective modafinil really is. Even so, he argues that the drug can be an effective study aid if used appropriately: "I think many people like to think that there's a pill that will solve all the problems but actually what the pill does is give them the tool to solve some problems and you need to know how to use this tool."
One of the major issues surrounding this nootropic (smart drug) is the unknown effects of long-term use on healthy people who regularly take it, and without prescription. One person who called attention to this problem was Dr Peter Morgan from Yale University in America: "We don't have a lot of direct evidence but pretty much every drug or medication that people use as a stimulant or to enhance cognitive performance, when it's taken regularly, it's usually associated with a decrease in cognitive performance."
Despite continually buying modafinil, Leonie does not think the drug has helped her cognitively. Instead she states that it has been effective from a psychological aspect, allowing her to feel more relaxed: "I think because it has essentially given me more hours in the day, it's making me think that it's helping rather than it actually is. Reason I'm gonna be taking them again is because to me it seems like I'm gonna have double the time to revise."
I think because it has essentially given me more hours in the day, it's making me think that it's helping
Interestingly, modafinil had an unusual effect on Harry. He thinks the drug was detrimental to his studies and said that the day on which he took modafinil was the only day when he was not productive: "What I did notice was that you would get distracted by very small things. Well, for example, where I sit at my desk I've got a window and if a bird flew past the window or a squirrel jumped on the fence, I seemed to be a lot more interested in that rather than what I was supposed to be interested in."
The intense mixture of stress, exams and deadlines can leave certain students in a position of vulnerability. At a glance, modafinil can seem very tempting, especially if other students on the course are commending the positive effects of the drug. Modafinil could be the future of neuroenhancement but it is not a miracle worker and how helpful it is varies from person to person and task to task.
"Balance is an important part of life," says Dr Peter Morgan, "there will always be times when we stretch ourselves to meet imminent goals, but if we maintain a balanced and healthy lifestyle with adequate sleep, good nutrition and exercise we should be able to handle those periods of stretch without relying on cognitive enhancers."
Find out more: