An injured sea turtle was found near the Isles of Scilly on Monday evening and treated at the Weymouth Sea Life adventure park last night.
The British Diver Marine Life Rescue Volunteers brought the turtle, a young Loggerhead, from the Cornish coast to the park where it received urgent care overnight by animal experts.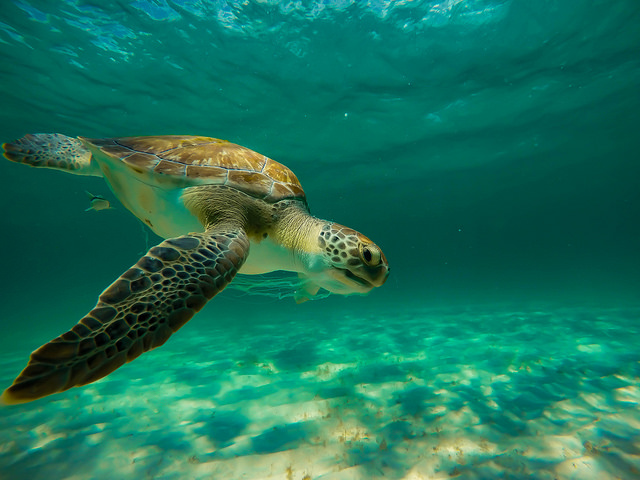 Fiona Smith, Displays Curator at Weymouth Sea Life said: "The turtle arrived here late last night and we are doing all we can to ensure its survival. This young turtle is clearly a fighter and has made it through the night, so we're all very hopeful."
The rescue operation is a result of Dorset Wildlife Trust's announcement to report sightings of washed up turtles. Four turtles were discovered in just nine days and now sightings should be classed as urgent.
Mrs Smith added: "We've put her in a special nursery area so that we can keep a very close eye on her progress and will be doing our upmost to get it back to health and back to its' natural environment."
Weymouth Sea Life is home to more than 1,000 sea creatures. For more information visit www.sealifeweymouth.com