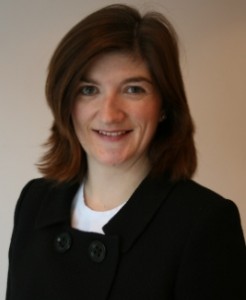 A new government website has been launched – Educate Against Hate – to give advice to parents and teachers on preventing extremism, in a move to protect children from radicalisation.
Education Secretary, Nicola Morgan, spoke today at the website's launch at Bethnal Green Academy, where four pupils aged 15 and 16 fled to Syria to become ISIS brides last March. She also announced further Ofsted investigations into unregistered, illegal independent schools, following the closure of three establishments in Bournemouth this Christmas.
With regard to a balance between preventing extremism and allowing an open debate with challenging ideas, Nicola said: "It requires judgement – but just as we must be absolutely clear that we should never give those who peddle extremist ideologies' entry into our schools or colleges, so too we must guard against inadvertently hiding young people from views which we simply think are wrong and disagree with."
But what do local schools in Bournemouth think of this website launch?
Abdi Haffan, Student Liason Officer at Southbourne School of English in Bournemouth, says: "I think it's a good thing. I think it's mandatory for all institutions and organisations to do their part, we have done ours. We have done the online course as well as training and all the other relevant things."
Abdi adds, that all other schools have to make sure they are ticking all the right boxes before a deadline in March, to ensure the promotion of all British values of equality, democracy and tolerance.
Prime Minister, David Cameron, yesterday announced a £20 million fund for English language tuition to help Muslim women integrate into the community.