[one-sixth-first]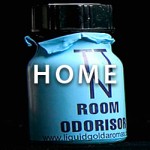 [/one-sixth-first] [one-sixth]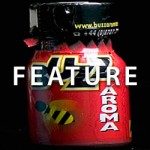 [/one-sixth] [one-sixth]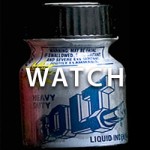 [/one-sixth] [one-sixth]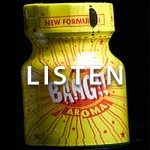 [/one-sixth] [one-sixth]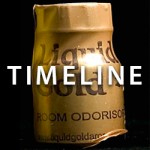 [/one-sixth] [one-sixth]
[/one-sixth]
New Psychoactive Substances (NPS) are more commonly known as legal highs.  They are drugs that have been chemically altered so they do not fall under the Misuse of Drugs Act 1971.  They have usually been engineered to mimic the effects of other illegal substances.  NPS are an attractive option for people who want to experiment with drugs.  There are usually no legal consequences to buying and using NPS, and they are very readily available.
Although these drugs are legal to possess and consume, this does not mean that they are safe. Tim White is a project worker at Addaction UK.  He said: "The person using them is like a guinea pig.  We don't know what the long-term effects are."
Results may vary
No two experiences with legal highs are the same.  Paul, a 21-year-old retail worker from Lincolnshire, experimented with aMT. He said: "I'm open to new experiences and I was definitely open to trying something like that in a controlled environment.
"I absolutely loved it and I'm very disappointed that it is now a Class A substance.  The high lasted for about 12 hours and I remember feeling very euphoric and I saw a light show of various colours."
In contrast, 20 year old Bournemouth University student Alison used cough syrup containing the drug dextromethorphan when she was 14.  She said: "I had read on an online forum that dextromethorphan could make you hallucinate. It seemed appealing because it was readily available at any pharmacy.
"Most of my trips on DXM just led to me blacking out constantly or crashing somewhere because I could neither walk nor talk.  Once I overdosed and thought my liver was going to explode because I was in so much pain."
There are a number of loopholes that allow sellers to distribute legal highs, even though they cannot be sold for human consumption.  A lot of the packaging for NPS will contain phrases such as "plant food", or the drugs will be described as incense or salts.
Despite what they are commonly referred to, there can sometimes be legal consequences to possessing and using legal highs. Testing shows that NPS often contain other substances, including illegal drugs.
Council crackdown
The use of any drug can lead to antisocial behaviour and crime.  The Centre for Social Justice discovered that police incidents involving legal highs almost trebled from 2013 to 2014 across the UK.  In Lincolnshire, the number of incidents more than doubled from 347 incidents in 2013, to 820 in 2014.  In response, City of Lincoln Council and Lincolnshire Police tackled the rise by bringing in an unprecedented Public Spaces Protection Order (PSPO).  Under the PSPO, people in the exclusion zone in Lincoln city centre cannot "ingest, inhale, inject, smoke or otherwise use intoxicating substances".
Between April and October the ban was flouted 276 times.  After failing to give up the substances and pay a fixed penalty notice, 12 of these cases resulted in successful prosecutions.
Lincolnshire Police have seen a 30 per cent reduction in incidents involving legal highs in the city.  Chief Inspector Pat Coates said:
"From our perspective it has been reasonably successful – we don't see open consumption on the city centre streets [any more].  It's certainly made it a more pleasant environment, and we don't have people behaving so erratically and aggressively and causing that real fear."
Closing NPS loopholes
There are other ways the creators of these drugs are able to get around the law.  Once a legal high is made illegal, the developers can alter its chemical makeup.  This will make the drug structurally different enough that the user cannot be prosecuted for possessing or using it.  The government is currently trying to tackle this issue and close legal loopholes.  The Psychoactive Substances Bill is making its way through parliament.  According to a statement by the Home Office, the bill's commencement is anticipated to begin in the spring of 2016.
The Bill aims to implement a blanket ban on the production, distribution, sale and supply of legal highs, and will fundamentally change the way the government tackles new psychoactive substances.  It aims to put an end to the game of 'cat and mouse', in which new drugs appear on the market more quickly than government can identify and ban them.
Reactions to the proposed Psychoactive Substances Bill are mixed.  The Angelus Foundation is a charity that aims to "help society understand the dangers of legal highs, to reduce the harm they cause to young people and their families, and to save lives".  The charity was established in 2009, following the death of founder Maryon Stewart's daughter Hester after she took the then legal high GBL.
Emily Hicks, campaign support at the Foundation, said that they have been lobbying parliament since the charity's inception to make NPS illegal.  She added: "The main aim of the blanket ban is to reduce accessibility.  We take the standpoint that a blanket ban is necessary."
On the other hand, Tim White is concerned that a blanket ban will not have the desired effect.  He said: "Just because it's not there on the streets doesn't mean that people can't get it.  There will be people out there that will still want to continue to use legal highs.  A blanket ban doesn't deal with it in the best way."
When it comes to the use of legal highs, debate is complex as there are no two defined sides to the argument. Some, like the Angelus Foundation, believe a blanket ban on psychoactive substances is the only way to reduce drug-related deaths and increase safety.  Others, such as Tim White from Addaction UK, believes that more localised action such as the PSPO in Lincoln will help to reduce open drug use on the streets.  However, underlying both of these points of view is the desire to inform and educate the public about the risks and effects of NPS.