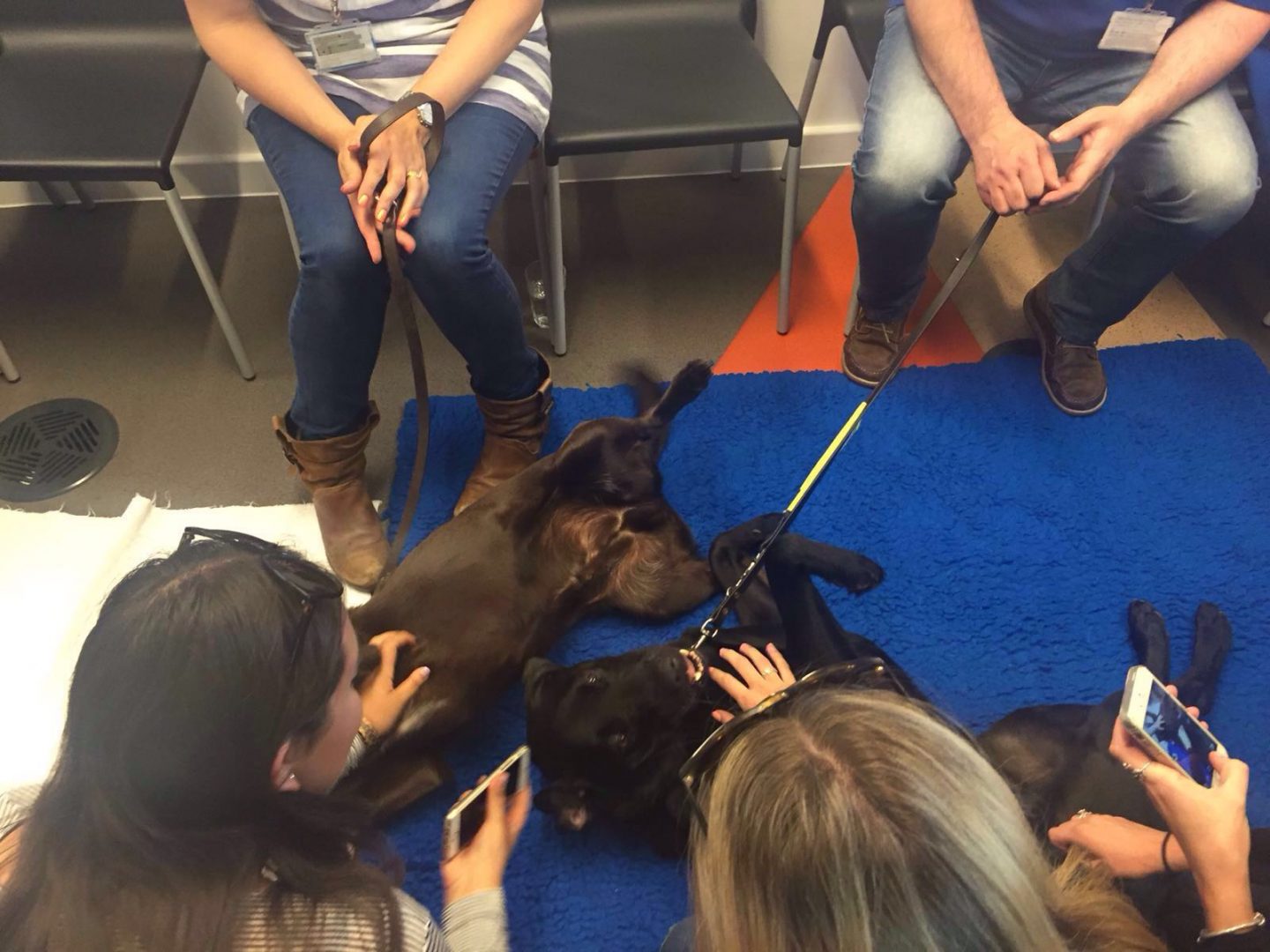 The Charity, Guide Dogs UK, visited Bournemouth university to offer students the chance de-stress and enjoy some down-time with the friendly Labradors.
Bournemouth Student's struck up a unique initiative with University's Student Union to boost fundraising, aid our puppies development and help de-stress the students.
In the lead up to the exams the student union hosted a guide dog 'cuddle day', which will feature our very own pups and Guide Dogs. The students made a donation to take part in the pet therapy sessions and the pups will be able to experience an academic setting.
See below to find out more about the day: