Despite the Premier League continuing to get larger every year, local non-league football shouldn't be forgotten about…
Good quality, entertaining football
As the Premier League continues to expand, it is easy to forget just how much fun a day out to watch your local team can be. Although the standard of football will never match that of England's top division, non-league games tend to have lots of goals – and plenty more to keep supporters on the edge of their seats.
2. Price of admission
The price of tickets will be considerably lower than any other football g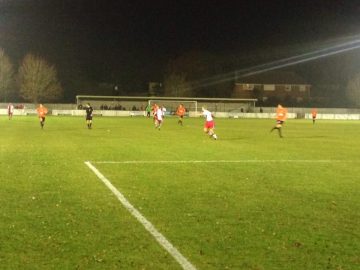 ame, as there will normally be concessions for families and groups of friends. It's important to remember just how important money from tickets is for small clubs.
3. Local talent
Local teams are sure to have the best players from your area, and there's a real possibility they could get signed up by a Premier League club. The likes of Jamie Vardy, now aprolific scorer at Leicester City, used to play for Fleetwood in non-league!
4.  Atmosphere
Non-league atmospheres are a very high standard – and away supporters are always in full voice. Supporters can be much closer to the pitch, and will be able to get a better feel for the game. The players will also be able to hear your support more clearly!
5. Help your club be successful
Supporting your local club will go a long way to helping them be successful. Ticket sales can be put towards improving the stadium, and making the whole match day experience even more enjoyable, or towards buying new players.
Read more here:
Local football clubs experience financial struggles of non-league survival
Contrasting fortunes for Dorset's local football teams through the years