Horse Racing is one of the most popular sports in the country, but you may not know these interesting seven facts about the historic sport.
1 – The average racehorse weighs around 1,000 pounds or 453.5923kg.
As thoroughbred horses are bred to be light and agile they do not weigh that much compared to other breeds of horses. Whereas, in the past horses were bred to be bigger, stronger and heavier.
2 – In history, no horse over the age of 18 has ever won a race.
On average, a racehorse will live for 25 to 30 years and around the age of 15, horses will normally retire from racing.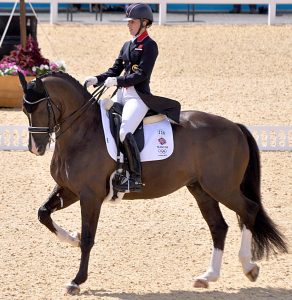 3 – Retired racehorses usually go onto dressage.
Or onto other events to keep the horse active and well. Horses like Gold Cup winners Kauto Star and Denman both went on to do dressage.
4 – The south west of the UK is very successful in horse racing.
The top 3 in the National Hunt Trainers championship are based in the south west, two from Somerset and one from Dorset.
5 – Horse racing is getting more and more popular.
Some people say that horse racing is an old sport and it is decreasing, however in 2013 there was an attendance of 5.6 million people at 1,369 fixtures, whereas in 2015 there was an attendance of 6,129,433.
6 – The Grand National is getting safer every year.
The Grand National has been known as the riskiest and most famous race in the world. But what people may not know is that it is getting safer and safer every year by reducing the fence sizes and the quality of horses are increasing.
7 – 10million people all across the world tuned in to watch the Grand National this year.
More and more people are tuning in to watch the Grand National because it is becoming safer and more fun to watch. There have been no fatalities at the Grand National since 2012.
Related Articles:
Dorset racehorse trainer Tizzard Goes For Victory in King George VI
Cue Card and Thistlecrack's road to the 2017 Gold Cup Timeline