BH live active leisure, health and wellness centers are adding a new level to health improvement by optimising you from within.
The BH live active centre had started off as a trust in 2010 before taking over council leisure sites. The organization had introduced the benefits and creativity of exercise to improve the health and wellness in the Bournemouth community.
Today, BH live active has now powered its way throughout Dorset supporting members in any condition trying to get on track.
With multiple partnerships and leading associations with organisations such as UKActive , Bournemouth University, and Active Dorset, BH live Active offers high quality services aimed to improve the well being of their clients.
With BH Live Active, trainers work along side exercise referral specialists to provide a variety of exercises that can even be done at home or in the gym to promote a healthy lifestyle .
According to your personal health status, BH Live Active will aim to help manage diabetes, hypertension, weight, cardiovascular disease, cancer, neuro-muscular conditions, mental illness and emotional stress.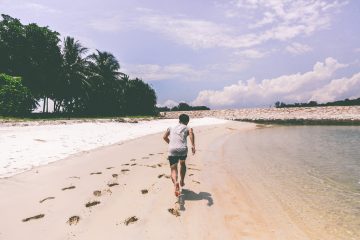 One of the programs that BH Live Active offers is WALK, a community class. Health and Well- being Manager, Kate Rogers says: "WALK is a program designed for anyone interested in participating in physical activity, we want to make training accessible for everyone at their own preferred level" . You can join BH Live Active members on Sunday mornings at Turbary Common for a free 2km or 5km walk, jog or run session from 9.15am.
To register, sign up at greatrunlocal.org/register.