Why is the drinking rate alarmingly high in Bournemouth? Recent figures suggest that alcohol continues to be a high health issue. 
Although Bournemouth is incredibly pretty to the eye, in comparison to its neighbours Bournemouth's health issue, specific to alcohol, rises above and beyond.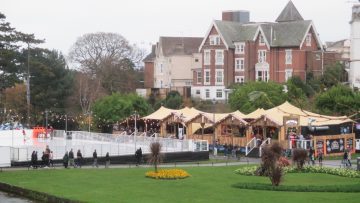 Recent figures acquired from Bournemouth council have displayed that the town is ranked 2nd in terms of population engaging in higher risk drinking compared to other neighbouring areas, with Bournemouth standing at 6.4%.
David d'Orton-Gibson, Chairman of the Health and Adult Social Care Overview & Scrutiny Panel said that the reasons for this may not be entirely down to tourism. Instead he mentions that the high mortality rate is:
"Because we probably have a higher population of dependent drinkers in Bournemouth partly linked with supported housing and Bournemouth's reputation as a 'treatment destination'."
Overall, the number of fatalities specific to males has decreased from 41 deaths per 100,000 to just under 25 deaths per 100,000, but is still above the average of 16 per 100,000 in England.
Sam Crowe, Deputy Director of public health, mentioned that it may be more down to the accommodation in Bournemouth stating that:
"Because the accommodation is so cheap, that tends to be where some of those supported places for people claiming incapacity benefit, due to alcoholism, they end up living in those areas."  
The council are making an effort to resolve the problem with ideas such as selective licensing which means they may have more control over rentals and therefore help reduce the problem.
Related stories: